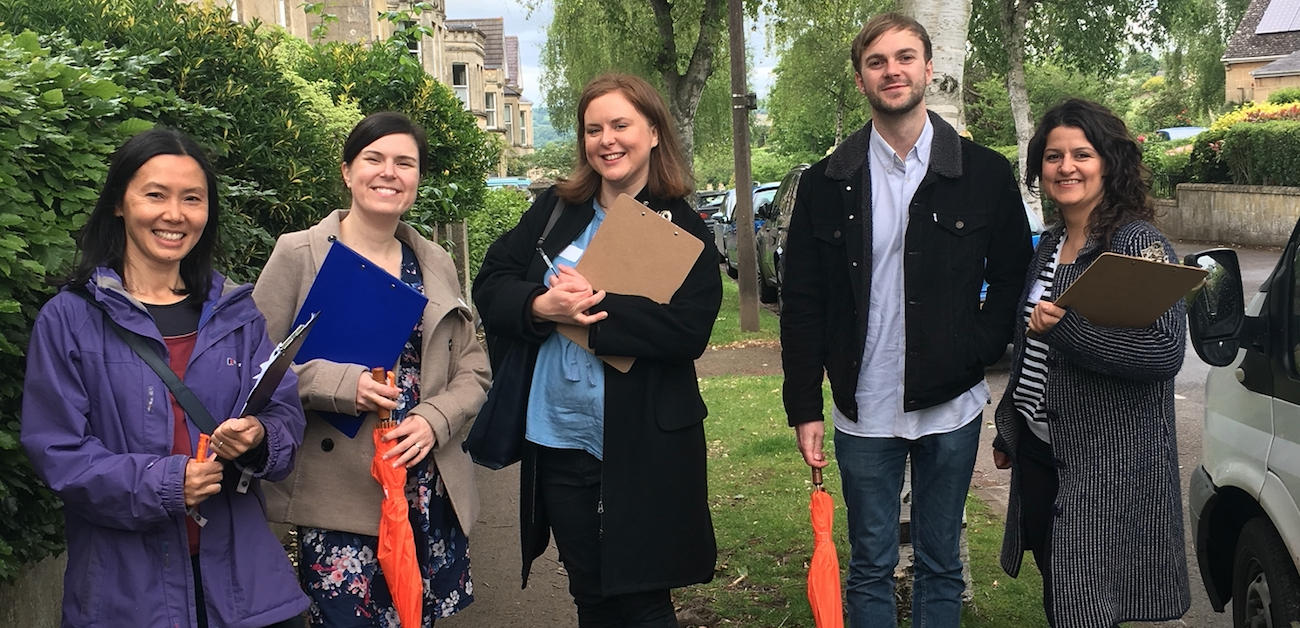 Jun 5th, 2017
Bath and Hove Use Your Vote: Update!
By Usman
With the General Election just days away, 38 Degrees members in Bath and Hove are digging deep to make sure that as many people as possible vote on Thursday. The numbers are astounding – 37,000 doors have been knocked and thousands of phone calls made.
This is how 38 Degrees member Susan Power feels about the work she has done in Hove:
"I was inspired to volunteer with 38 Degrees' campaign to encourage people to vote in Hove because in these dark times exercising our democratic right means more than ever.
It was great to hear pride and determination in so many voices that they have already made plans to vote. Some people chose not to talk, but not one said they didn't intend to vote.
Whatever cynical tricks are played out in the media, this campaign reminded me that an election comes down to this, individuals stating their preference in a private booth, a right the people of Hove clearly hold dear."

If you live nearby to Bath or Hove, you can get involved by following the links (
Bath
and
Hove
). If you're not local to Bath or Hove, don't worry, there are a lots of ways to get involved:
Still undecided who you're going to vote for? You can check out the candidates for your area, and send them your questions, from the 38 Degrees election website: https://link.38degrees.org.uk/election-38degrees
Find out if politicians are targeting you with secretive online adverts – by downloading the 'Who Targets Me?' app. It's easy to download and automatically identifies if you're being targeted, helping build up a national picture of what our politicians are up to. It's an ingenious, people-powered way for us to shed some light on politician's dodgy tactics: https://link.38degrees.org.uk/who-targets-me
Help expose dodgy claims politicians are making in their election leaflets. They usually get away with making all kinds of claims because no official records are kept. But 38 Degrees members are uploading pictures of election leaflets that land on our doorsteps, so everyone can see them, forever. This makes it far harder to get away with false claims and broken promises. Check out leaflets from your area, and upload your own here: https://link.38degrees.org.uk/election-leaflet