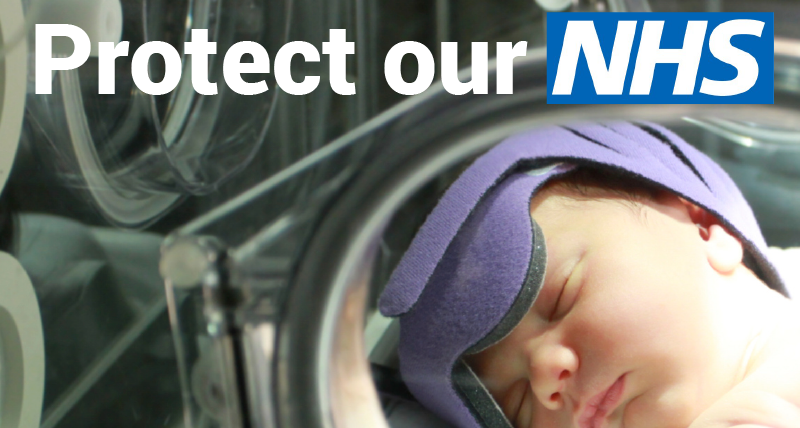 Jun 20th, 2017
Jeremy Hunt: Reveal the Secret NHS Plans
By Katie Edwards
Health Minister Jeremy Hunt is about to sign-off secret plans to force changes to local NHS services. And it's all just to cut costs. The plans could mean cuts to hospital beds, making waiting times longer, and cutting NHS staff.
The plans – called a "capped expenditure process" – are being finished right now. Because the plans are secret it's hard to say exactly which services could be at risk. But the scale of the threat is clear – NHS bosses have been told to 'think the unthinkable' for these plans. No wonder Jeremy Hunt doesn't want us to see them!"
The best way to stop these cuts is to get them out in the open and demand that our NHS is funded properly. So please can you sign the petition now, demanding that Jeremy Hunt publishes these plans for local NHS cuts? It only takes 30 seconds to add your name:
If you're thinking this all sounds a bit familiar, you'd be right. Together, we've exposed Jeremy Hunt's secret plans before. Last summer, thousands of us chipped in to investigate the first round of secret NHS cuts called "sustainability and transformation plans". We made headlines, from BBC News, to the front page of the Guardian. Our people-powered research was even quoted in Parliament as MP after MP said how shocked they were about the plans.
Now the threat has grown, it needs more of us to get involved. NHS bosses are being forced to think about closing services like A&Es and maternity units, and stopping funding for treatments like IVF, all because of concerns about not having enough money. This could change the NHS as we know it.
If we're going to stop these cuts, it's going to take all of us to force them into the spotlight. None of us could have exposed Jeremy Hunt's first round of secret cuts plans on our own. But that's what's special about 38 Degrees. Hundreds of thousands of us club together to sign petitions, chip-in for investigations and tell our MPs what we care about. And it works.
Some doctors and nurses are already speaking out. Will you join them and sign the petition to reveal the plans and prove our NHS needs more funding, not cuts?
PS: There's nothing wrong with drawing up plans to change our NHS if they're going to make it better for patients and be funded properly. But that's not going to happen if they're drawn up in secret to cut costs and cut services.
We all need the NHS at the best and the worst times of our lives – the maternity ward, the operating theatre, the doctor's surgery. If enough of us get involved, we can turn this threat into an opportunity to speak up for the NHS we want to see in the future.