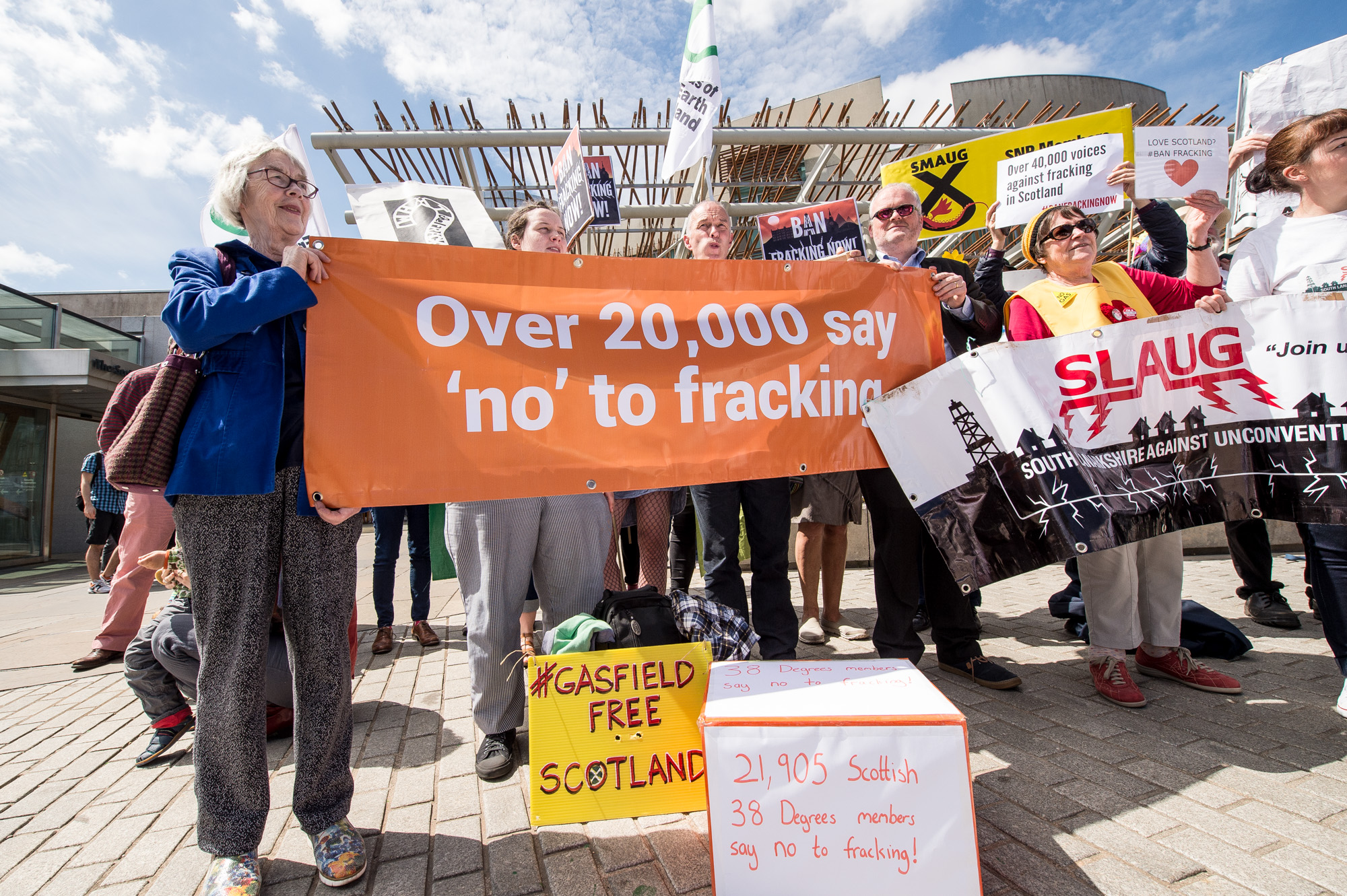 Oct 3rd, 2017
"Fracking cannot and will not take place in Scotland"
By 38 Degrees team
We've done it! After months and months of campaigning by 38 Degrees members and many others, the Scottish Government have said: "
Fracking cannot and will not take place in Scotland
".
Across Scotland, we worked together in our tens of thousands to protect our countryside and the planet. 38 Degrees members – and many other campaigners – have worked so hard for so long to protect our country from this dirty risky form of energy. We campaigned together because we know that fracking could risk Scotland's beautiful scenery, water, tourism, even our health.
Energy companies have huge lobbying budgets. They're very, very wealthy and they can seem very, very powerful. But for all their influence and for all their dosh they lost to people power.
Today, we proved that when ordinary people band together, we have the power to make real change happen. Today's a day to feel proud of being part of 38 Degrees.
Here's how we did it:
More than 23,000 of us signed a petition
We submitted the huge petition to the Scottish Government's official consultation
We pooled our cash to pay for expert analysis which found that fracking could risk our whisky industry, Scottish tourism and people's health
We crowdfunded to pay investigative journalists to speak to people in Pennsylvania who live with the reality of fracking.
Thousands of us shared graphics on social media about the risks fracking could pose.
And from Duns to Durness and across the Central Belt, we emailed our MSPs to ask them to do everything they can to ban fracking.
Today's ban isn't perfect. There's more to do to make it legally watertight and permanent. And together, we'll be pushing for that when it's voted on in the Scottish parliament.
But today is a day for celebration because, together, tens of thousands of us, have helped keep Scotland a very special and a very beautiful place.