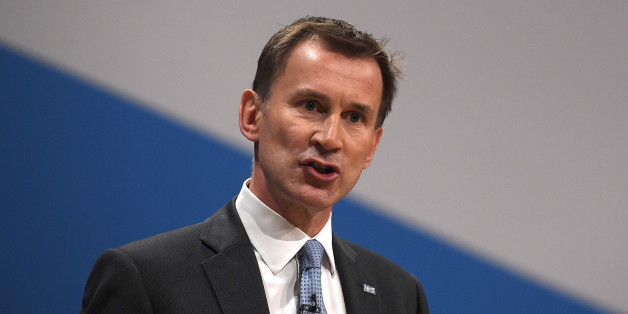 Oct 17th, 2017
A&E: Permission Needed?
By Becca McCarthy
Revealed: Jeremy Hunt's floating plans that could mean people are turned away from A&E. Under the proposals being explored, people could be sent home unless they call an NHS helpline or see their GP first. Imagine racing to A&E in the middle of the night with a sick child, only to be sent away until you have permission to go in.
Right now, the idea's just being floated. But unless Jeremy Hunt sees a public backlash it could soon be a grim reality. That's where we come in. A huge petition could force Jeremy Hunt to publicly rule out the plans which would get them off the table completely.
Will you sign the petition right now and tell Jeremy Hunt to rule out plans to stop us going to A&Es without getting permission first? It'll be delivered as soon as it reaches 100,000 signatures:
These plans might seem unbelievable but they were revealed by Dr Helen Thomas, a top NHS professional. She admitted the controversial plan would be a political hot potato but said: "Jeremy Hunt has mentioned to some of my colleagues, maybe we should have a talk before you walk and we may well pilot that". 'Talk before you walk' would require all patients, unless they come by ambulance, to be referred by a GP or healthcare professional before going to A&E.
Extreme measures like these are only being considered because our NHS is at breaking point. NHS bosses have been asked to "think the unthinkable" in the latest round of cuts to NHS funding. Plans like this one show that the "unthinkable" is just as bad as we'd imagined.
This isn't the first time Jeremy Hunt has floated controversial plans for our NHS. Back in 2013, he wanted to cap the number of times we could visit our GP.  Together we kicked into action. Our 180,000-strong petition forced Jeremy Hunt to make a public pledge to "never" introduce a limit on the number of times we could visit our GP. Our pressure worked then and we can do it again now. But it's going to take all of us.