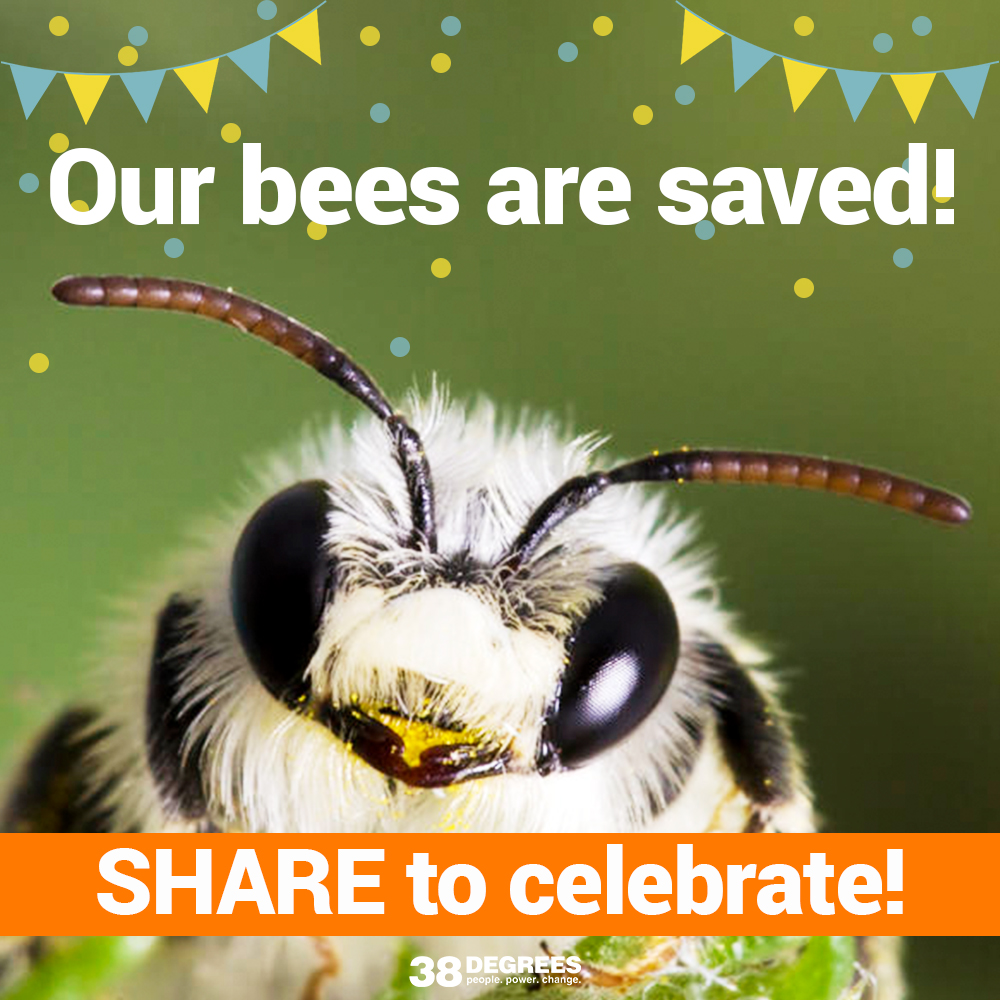 Nov 9th, 2017
Our bees are saved!
By Emily Evans
BREAKING: Environment Secretary Michael Gove has just announced that the UK will back a permanent ban on bee-killing pesticides.
This is huge. 38 Degrees-ers like you have been pushing for this since way back in 2012. Together, we have just made sure our bees will be around for generations to come.
Incredibly, more than a million of us have taken part in the campaign to ban bee-killing pesticides from British fields. Here's just a snapshot of what we, as 38 Degrees-ers, have done together:

We signed petitions in our hundreds and thousands, and delivered them to straight to the door of the politicians in charge. 

Together, we pressured our MPs to protect bees and call for the ban on toxic pesticides to be made permanent. 

We chipped in for expert scientific research that proved these pesticides were dangerous for our bees – and we made sure the research got into the hands of the government's top advisors. 

This spring, more than 60,000 of us took to our own gardens to help bees by planting seeds to feed them.

And we planted enough to cover the city of Liverpool three times over.
Often, it can feel hard to make a difference as just one person. But the beauty of 38 Degrees is that when one voice is joined by millions more, we're more powerful than any of us could be on our own. Together, in the end, we were more than a match for the toxic chemical companies who were determined to get bee-killing pesticides onto our fields.
This victory proves that when we work together and we don't give up, we're unstoppable.