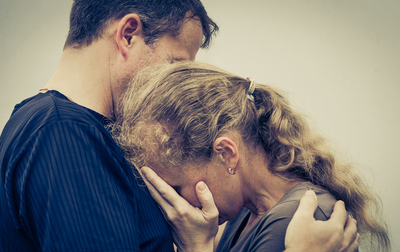 Nov 21st, 2017
Universal Credit & Christmas
By Becca McCarthy
This is terrible: thousands of people could be left penniless this Christmas, all because of an admin error with the benefit system called Universal Credit. It could mean families up and down the country going without the money they need to pay their rent or buy food – let alone celebrate Christmas. [1]
The government is already under pressure to fix this fast. It's splashed all over the news. [2] What's missing is a huge public outcry to make sure families get what they need before Christmas comes round.
That's where we come in. If thousands of us sign an emergency petition today, it could be enough to make sure the government fixes this error fast. Together we could make sure that families on low incomes get the money they need to get by this Christmas.
Will you add your name to the emergency petition now? It only takes 30 seconds:
Mistakes like this aren't usually put under the public spotlight, but they affect thousands of people. For families receiving Universal Credit, the payment isn't an added luxury – it's essential money that means they don't have to choose between food shopping and putting the heating on when it's freezing outside. [3]
But because December pay-dates are different to the rest of the year, thousands of people won't get Universal Credit payments they are entitled to until January. For lots of people, that could mean they won't have enough cash to afford basic presents or a warm dinner. [4]
NOTES:
[1] BBC News: Universal credit: Households to miss out on benefits over festive season:
http://www.bbc.co.uk/news/uk-42036462
[2] The Telegraph: Thousands of people on universal credit will not receive a payment at Christmas:
http://www.independent.co.uk/news/uk/politics/universal-credit-payments-christmas-new-year-estimated-100000-no-payment-a8062271.html
[3] Universal credit is a new benefit for working-age people, replacing six benefits and merging them into one payment.
BBC News: What is universal credit – and what's the problem:
http://www.bbc.co.uk/news/uk-41487126
[4] The Department for Work and Pensions: Universal Credit: different earning patterns and your payments (payment cycles):
https://www.gov.uk/government/publications/universal-credit-different-earning-patterns-and-your-payments/universal-credit-different-earning-patterns-and-your-payments-payment-cycles#if-youre-paid-weekly