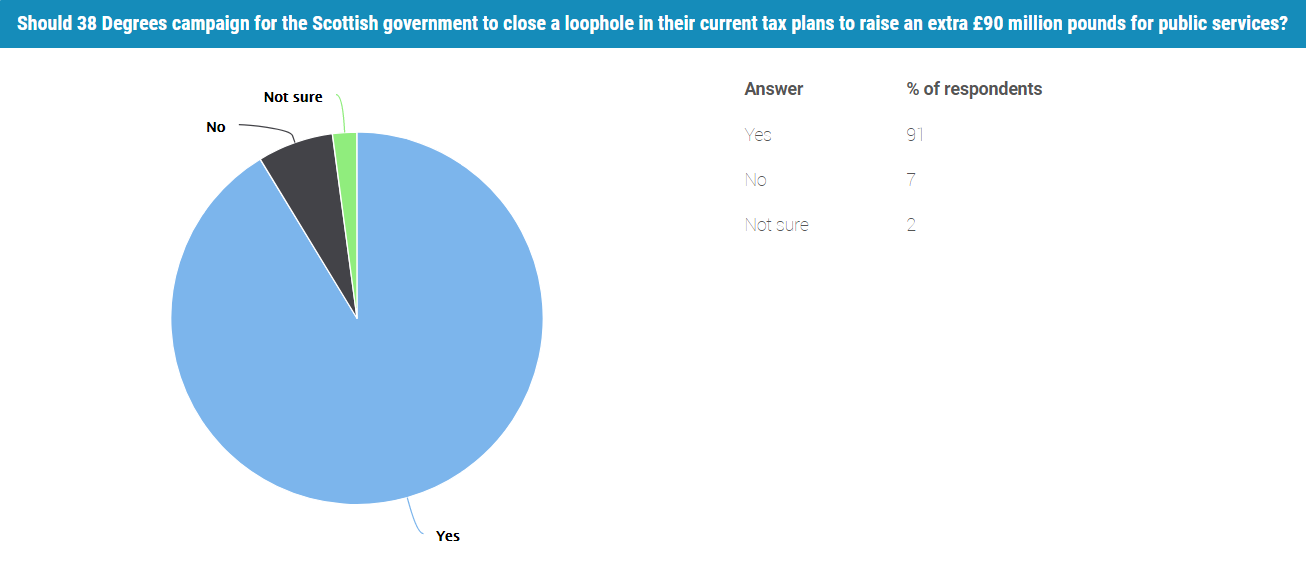 Jan 19th, 2018
The missing £90 million
By Megan Bentall
A Budget loophole could mean the Scottish government are about to give some of the highest earners in the country a tax cut – by mistake.
Just before Christmas, the Scottish government announced bold changes to income tax – and 38 Degrees members helped make it happen. The new plan means the lowest earners in Scotland would pay less tax, and the richest would pay more. Good news. But a mistake in the plan means some of the highest paid Scots, those earning between £43,000 and £58,000, will end up paying even less tax than they do now.
Fixing this error could raise an extra £90 million for our public services. That would mean more money for our hospitals, our schools, our firefighters and our roads. Now, ministers are coming under pressure to act.
This week 38 Degrees members voted on whether or we should campaign together to get the Scottish government to close the loophole. Well the results are in and the answer is overwhelmingly yes: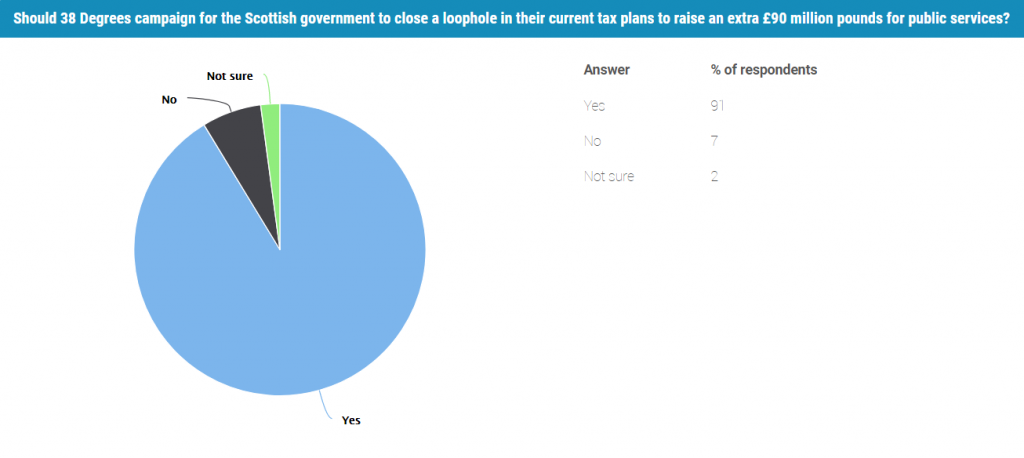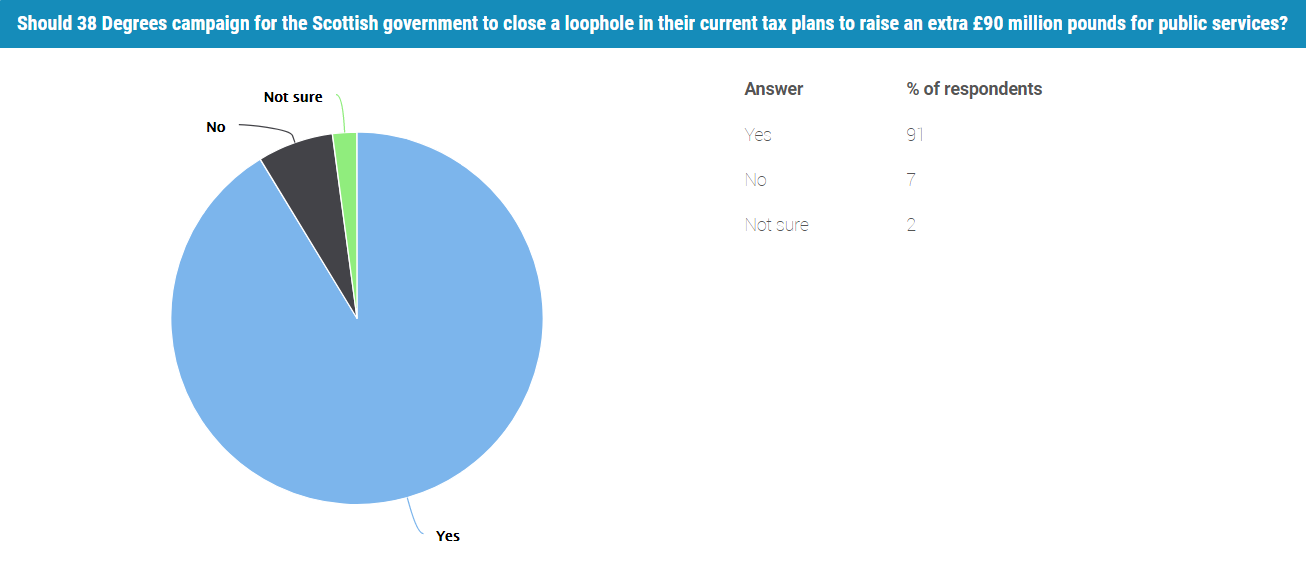 Already 38 Degrees members are taking action to make sure our NHS gets an extra £90 million in the budget. Thousands of us have signed the petition telling MSPs to vote to close the loophole. If you want to join them you can add your name here.