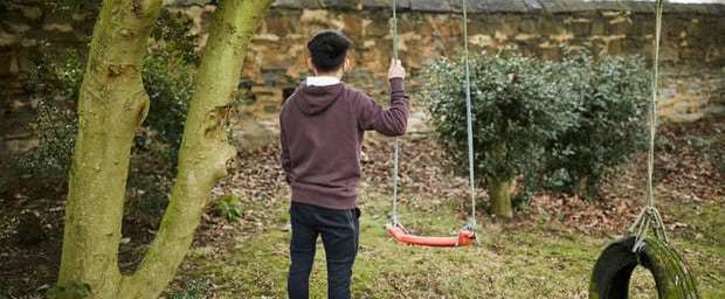 Jan 25th, 2018
Allow trafficked teen 'Stephen' to stay in UK
By Becca McCarthy
Ten-year-old orphan 'Stephen' was picked up by gangsters in Vietnam and trafficked to the UK. For five years he lived through hell, forced to work farming cannabis in terrible conditions. Luckily, he was rescued by the police, fostered by a local vicar and started a new life. But now he's turning eighteen, the Home Office want to deport him. [1]
It's an ordeal no one should be put through. As part of their clampdown on child trafficking the government has promised to "put victims first". [2] But the government is failing Stephen. Together we can we can make sure the Home Office do the right thing, keep to their word and allow him to stay.
A huge petition, signed by hundreds of thousands of us, could be the boost Stephen's case needs. It'll prove the British public want the Home Office to do the right thing and let Stephen continue to build a life for himself in the UK. But we don't have long. Stephen's appeal against being deported is being heard in a few days. [3]
Please add your name to the petition before Stephen walks into court. It only takes 30 seconds to sign:
he Home Office have said that Stephen showed "considerable personal fortitude in relocating to the UK" – and are using this as evidence he'd be ok if he was deported to Vietnam. [4] But Stephen was stolen against his will and forced into slavery. [5] He was an orphan on the streets in Vietnam and now has a life in Britain. It's simply inhumane to force him to return to a country that is no longer his home, where he knows no one.
38 Degrees-ers have stood up for vulnerable people facing deportation before – and we've won. In 2014, over 81,000 of us came together to support Wadih Choudry, a man with Down's Syndrome who was facing deportation to Lebanon – a country he fled to escape persecution. [6] Thanks to a huge public outcry, Wadih was allowed to stay here in the UK.
NOTES:
Stephen's name has been changed to protect his anonymity
[1, 4, 5 ] Guardian: Home Office accused of cruelty for ordering cannabis slave back to Vietnam:
https://www.theguardian.com/world/2018/jan/12/child-trafficking-cruel-home-office-orders-cannabis-slave-back-to-vietnam
[2] UK Government: Human trafficking strategy:
https://www.gov.uk/government/publications/human-trafficking-strategy
Independent: Hard Brexit could 'derail' Theresa May's fight to wipe out modern slavery, warn campaigners:
http://www.independent.co.uk/news/uk/politics/hard-brexit-theresa-may-modern-slavery-fight-campaign-peter-kyle-open-britain-immigration-a8155986.html
[3] 38 Degrees Campaigns By You: Allow 'Stephen' To Stay In The UK:
https://you.38degrees.org.uk/petitions/allow-shildon-s-stephen-to-stay-in-uk
[6] 38 Degrees Campaigns By You: Do not deport Wadih Chourey back to Lebanon:
https://you.38degrees.org.uk/petitions/do-not-deport-wadih-chourey-vack-to-the-lebanon-just-because-his-parents-have-died