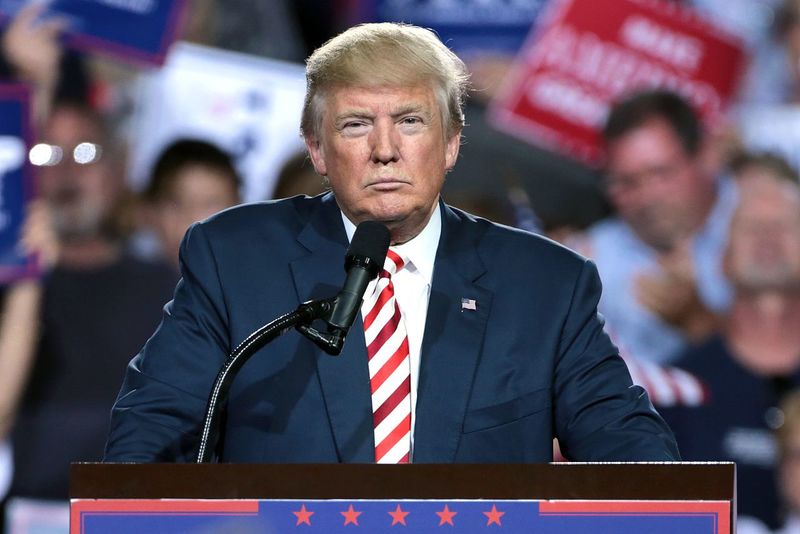 Feb 5th, 2018
Petition Hand-in: Cancel Trump's Visit
By Nuri Syed Corser
This afternoon, 38 Degrees delivered a huge petition signed by more than 200,000 38 Degrees members to the Prime Minister's office at 10 Downing Street. [1] The petition urges Theresa May to cancel Donald Trump's visit to the UK, which is likely to take place later this year. [2]
38 Degrees members are worried that Trump has used the world stage to undermine and threaten values that we hold dear in the UK. He's backed torture, refused shelter to refugees from war-torn countries, and denied that climate change exists. [3] 200,000 of us are concerned that the Prime Minister is endorsing this hatred and racism by letting Trump visit the UK.
Thanks to everyone who's signed the petition so far. Over the next few months there'll be lots to do to stop Theresa May rolling out the red carpet to Trump – watch this space!
NOTES:
[1] 38 Degrees: Cancel President Trump's visit to the UK: https://speakout.38degrees.org.uk/campaigns/3063
[2] The Independent: Donald Trump's UK visit back on 'later this year', Downing Street announces: http://www.independent.co.uk/news/uk/politics/trump-uk-visit-state-2018-theresa-may-davos-london-queen-this-year-latest-a8178096.html
[3] BBC News: Trump travel ban: Questions about the revised executive order: http://www.bbc.co.uk/news/world-us-canada-39044403
The Guardian: Trump drops climate change from US national security strategy: https://www.theguardian.com/us-news/2017/dec/18/trump-drop-climate-change-national-security-strategy
The Huffington Post: The Torture-Friendly Trump Administration:
https://www.huffingtonpost.com/entry/the-torture-friendly-trump-administration_us_5970f6b2e4b0d72667b05f0d