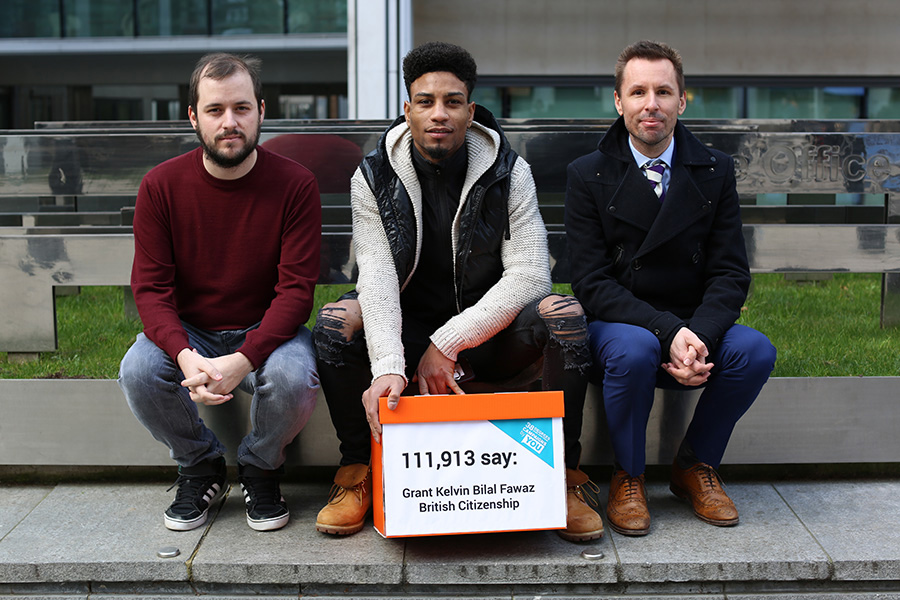 Feb 7th, 2018
Petition hand in for Kelvin
By Robin Priestley
On Thursday 1st February we handed in the huge petition asking the Home Office not to deport Kelvin.
As a champion boxer who has represented England, Kelvin has fought against the odds many times. But after his latest visa application was rejected by the government, he's now fighting his deportation from from the country he calls home.
Thanks to a huge campaign to save him, Kelvin's no longer trapped in an immigration detention centre.  But he still faces being deported to Nigeria, a country where he has no family and knows no one. A country he's even competed against for England.  Time is running out to save him – the Home Office is already getting ready to deport him.
Kelvin's case has been all over the news and the government is watching closely.  A huge petition signed by thousands of us, would show the Home Office that the public want Kelvin to stay in the country he has represented and fought for. The more of us who sign, the more chance he has of staying. But we don't have much time.