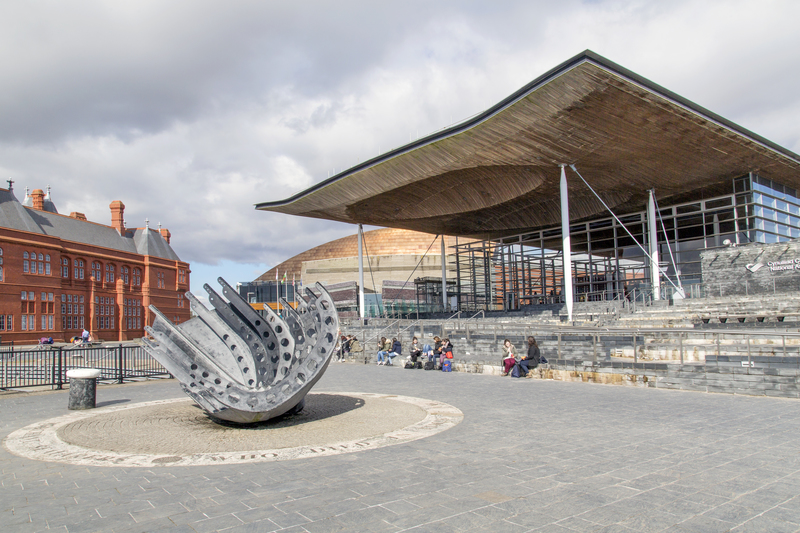 Feb 9th, 2018
Welsh Devolution
By Becca McCarthy
Welsh devolution is under threat. After Brexit, the UK government is planning to take control over some devolved issues – including food, health and the Welsh environment. [1] These plans have been called a "power grab", a "hijack" and an "assault on devolution". [2]
The UK government's plan faces close votes in the House of Lords, where the Lords could demand that devolution is respected. [3] The Lords are much more likely to stand up for devolution if they see proof that the Welsh public wants them to.
That's where we come in. People-power is great at cutting through dusty debates in the corridors of power. If thousands of Welsh 38 Degrees-ers sign a petition speaking out for devolution, we can present it to key members of the Lords just before the crucial votes.
Please will you take a moment to stand up for Welsh devolution by signing the petition?
The House of Lords isn't elected. But that doesn't mean they are totally immune to public pressure. In the past, 38 Degrees petitions have been read out in the House of Lords, and referred to by members of the Lords as a reason to challenge the government. [4]
Devolution in Wales may not be perfect, but it's better than power being concentrated in London. Experts say it's been good for the environment. [5] And surveys show the majority of people are happy with the NHS in Wales. [6] Voices from across the political spectrum in Wales have already said that devolution should be protected. [7]
Welsh 38 Degrees-ers aren't alone in this fight. More than 41,000 Scottish 38 Degrees-ers have signed a similar petition demanding Scottish devolution is also respected. [8]
NOTES:
[1] Independent:Theresa May in 'naked power grab' over Brexit Repeal Bill, Scotland and Wales first ministers say:
http://www.independent.co.uk/news/uk/politics/brexit-great-repeal-bill-scotland-wales-carwyn-jones-nicola-sturgeon-theresa-may-legislative-consent-a7839706.html
[2] The Guardian: Scottish and Welsh leaders seek to ward off Westminster 'hijack' of powers:
https://www.theguardian.com/politics/2017/sep/19/scottish-and-welsh-leaders-seek-to-ward-off-westminster-hijack-of-powers
The Telegraph: Gordon Brown lays out third option for Scotland to avoid 'bitter division' and Whitehall 'power grab': "The status quo has been overtaken by events because unless powers now with the European Union are repatriated from Brussels to the Scottish Parliament, the Welsh Assembly and the regions, Whitewall will have perpetrated one of the biggest power grabs by further centralising power.":
http://www.telegraph.co.uk/news/2017/03/18/gordon-brown-lays-third-option-scotland-avoid-bitter-division/
BBC News: Brexit: EU withdrawal bill 'assault on devolution':
http://www.bbc.co.uk/news/uk-wales-politics-42703211
[3] The Scotsman: House of Lords bids to disrupt Brexit over 'power grab' fear:
https://www.scotsman.com/news/politics/general-election/house-of-lords-bids-to-disrupt-brexit-over-power-grab-fear-1-4676652
[4] See for example:
38 Degrees: Gagging law – it worked:
https://home.38degrees.org.uk/2014/01/16/it-worked/
38 Degrees: Employment Support Allowance – The Lords listened to us!
https://home.38degrees.org.uk/2016/02/01/employment-support-allowance-the-lords-listened-to-us/
The Guardian: The Lords failed to go rogue on the NHS. But they might:
https://www.theguardian.com/commentisfree/2011/oct/12/lords-nhs-reform-vote
[5] BBC News: Devolution: What is the impact on Wales' environment?:
http://www.bbc.co.uk/news/uk-wales-41336704
[6] BBC News: Distinct health choices made in 20 years since devolution:
http://www.bbc.co.uk/news/uk-wales-41305795
[7] BBC News: Assembly votes to defend Welsh powers after Brexit:
http://www.bbc.co.uk/news/uk-wales-politics-42717303
[8]BBC News: Delay to Brexit bill amendments confirmed:
http://www.bbc.co.uk/news/uk-scotland-scotland-politics-42612248
38 Degrees: After Brexit, give EU powers to Holyrood:
https://speakout.38degrees.org.uk/campaigns/scotland-westminster-brexit