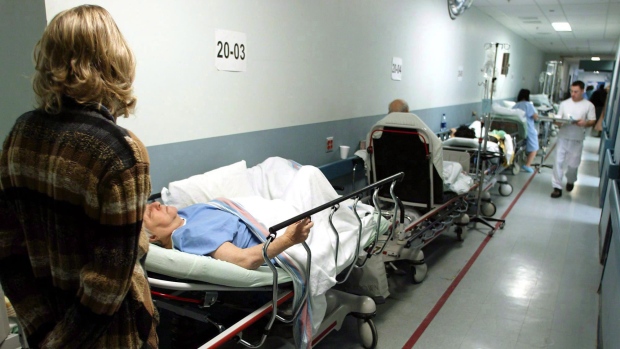 Feb 13th, 2018
NHS: Cancelled Operations
By Becca McCarthy
Thousands of operations cancelled. Ambulances waiting outside overcrowded A&Es. [1] Our NHS has hit crisis point. And if the government gets its way, the true cost of the NHS crisis will stay under wraps.
Theresa May is trying to spin her way out of it, but she can't escape the facts. [2] Imagine if we exposed the real cost of the NHS crisis in a hard-hitting report. We could show how Theresa May's decision to underfund our NHS has caused a crisis this winter, both for our hospitals and patients. If we expose the facts, she'll have nowhere to hide. She'll have to face the music.
One of us alone couldn't afford £10,000 to hire expert researchers to do the digging and find the facts. But if thousands of us chip in now, we could uncover the real cost of the NHS crisis – and hold Theresa May to account.
With every day that passes the government gets more time to spin their way out of this crisis and claim that it's not their fault. Can you donate now and make this damning report a reality?
Once the report is ready, together we can share it far and wide so that everyone knows that Theresa May's choice to underfund our NHS has caused this crisis. We'll get it splashed across papers and put her in the spotlight. And we'll send the report to every MP in Westminster, so they see the facts and pressure her to think again.
The NHS was founded to provide care for all of us. But right now, people are suffering because the government has refused to give it enough money. [3] Theresa May is trying to shift the blame. She says she's sorry, but that it's not her fault. [4] But 'sorry' doesn't help doctors and nurses struggling to treat patients, or A&E staff rushed off their feet.
This report will show how patients and hospitals have been affected by Theresa May's decision to underfund our NHS this winter. And with the facts on our side, together we can pressure the government to make sure a crisis like this can't happen again.
NOTES:
[1] The Independent: Woman, 88, dies after waiting four hours for an ambulance:
http://www.independent.co.uk/news/uk/home-news/pensioner-found-dead-home-four-hours-ambulance-999-clacton-essex-gmb-a8144551.html
The Telegraph: Long ambulance waits double as winter crisis bites:
http://www.telegraph.co.uk/news/2018/01/04/long-ambulance-waits-double-week-nhs-winter-crisis-bites/
The Guardian: NHS patients dying in hospital corridors doctors tell Theresa May:
https://www.theguardian.com/society/2018/jan/11/nhs-patients-dying-in-hospital-corridors-doctors-tell-theresa-may
[2] The Daily Mail: Crisis, what crisis? Now May denies the NHS is in crisis despite 55,000 operations cancelled because of winter pressures as medics now describe hospital scenes as 'battlefields':
http://www.dailymail.co.uk/health/article-5231305/NHS-chief-DENIES-crisis-despite-55-000-delayed-operations.html
The Independent: Theresa May is 'misusing statistics' to play down NHS crisis, says Welsh First Minister:
http://www.independent.co.uk/news/health/theresa-may-nhs-statistics-accident-emergency-crisis-wales-first-minister-carwyn-jones-labour-a8178451.html
[3] The Independent: NHS crisis: Hospitals now more full than at any other point this winter, figures show:
http://www.independent.co.uk/news/health/nhs-winter-crisis-latest-hospitals-full-patients-figures-jeremy-hunt-news-updates-a8189066.html
Sky News: NHS winter crisis: Ambulance diverts at their highest:
https://news.sky.com/story/nhs-winter-crisis-ambulance-diverts-at-their-highest-11231858
The Times: Hospitals still dangerously full as doctors warn they are exhausted:
https://www.thetimes.co.uk/article/hospitals-still-dangerously-full-as-doctors-warn-they-are-exhausted-v09v9vr8j
[4] The Independent: NHS winter crisis: Theresa May apologises to patients for thousands of cancelled operations:
http://www.independent.co.uk/news/uk/politics/theresa-may-nhs-crisis-winter-apology-patients-cancelled-operations-latest-updates-a8141591.html