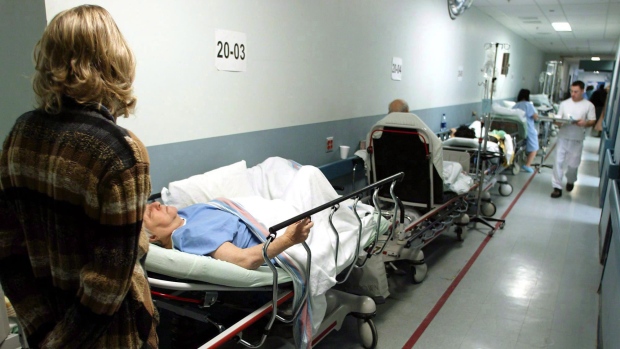 Feb 16th, 2018
NHS: Accountable Care Organisations
By Becca McCarthy
Health Secretary Jeremy Hunt is planning to restructure how our NHS works. His plans could allow private health companies to win huge contracts to provide care for up to ten years. [1]
Jeremy Hunt will be doing all he can to keep the plans out of the spotlight. Right now lots of patients – and even MPs! – don't know about them. [2] That means we can't be sure that they put patients first.
Together, we could launch a campaign tomorrow to try to put the brakes on these plans. But it'll need to be big if we're going to stop him in his tracks – one petition won't be enough. We'll need to come together in our hundreds of thousands to stand up to Jeremy Hunt and demand he goes back to the drawing board.
We make the best decisions when we all have our say. Do you think we should launch a campaign to stop huge chunks of our NHS being handed to private companies?
The changes Jeremy Hunt plans to introduce are called 'Accountable Care Organisations', or 'ACOs'. [3] Some people think the plans are a good idea and could lead to better care for patients. Services could work together more, and patients could get a smoother experience of the NHS. [4]
But as it stands, ACOs could also dramatically increase the amount of services provided by private companies. That means businesses that put profit over patients could be handed contracts lasting 10 years. [5]
If we want to stop private companies running more and more of our NHS, Jeremy Hunt is going to have to go back to the drawing board. To convince him, we're going to have to use every trick up our sleeves.
NOTES:
[1] BBC News: NHS plans: Privatisation or progress?:
http://www.bbc.co.uk/news/health-42873285
British Medical Journal: Why we should be concerned about accountable care organisations in England's NHS:
http://www.bmj.com/content/360/bmj.k343
BBC News: Stephen Hawking to take Hunt to court over NHS:
http://www.bbc.co.uk/news/health-42871081
[2] According to the The Independent, there is 'little-known [of the] policy':
The Independent: Senior Conservative MP urges Jeremy Hunt to put the brakes on backdoor NHS privatisation:
http://www.independent.co.uk/news/uk/politics/jeremy-hunt-sarah-wollaston-nhs-privatisation-health-social-care-accountable-care-organisations-a8168571.html
[3] ACOs are organisations that would be in charge of delivering care to areas in England based on population. Here are some articles about them that tell you a bit more:
"[ACOs] are providers or groups of providers that collaborate to provide care for a defined population – this might include primary, community and acute care. ACOs are often funded via a multi-year contract that defines outcomes and other objectives to be delivered within an agreed budget." 
National Health Executive: A balancing act: commissioning in the new world of accountable care:
http://www.nationalhealthexecutive.com/Comment/a-balancing-act-commissioning-in-the-new-world-of-accountable-care/189097
[4] The Kings Fund: Making sense of accountable care:
https://www.kingsfund.org.uk/publications/making-sense-accountable-care?gclid=EAIaIQobChMImrfax6ej2QIVD4vICh2gvwhJEAAYAiAAEgINmvD_BwE
[5] See note [1]