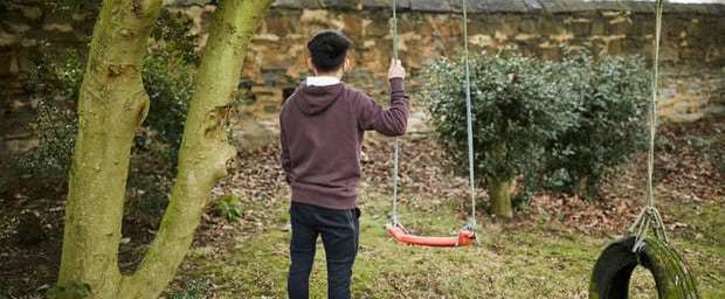 Apr 10th, 2018
Open letter to Amber Rudd: Allow "Stephen" to stay in the UK
By 38 Degrees team
Dear Rt Hon Amber Rudd,
Britain has a proud history of standing up against injustice and protecting vulnerable people from exploitation and persecution. The Home Office's decision to refuse asylum to 'Stephen', a young man identified by the Government as a victim of modern slavery, betrays our British values of justice and fairness.
Stephen was trafficked to the UK from Vietnam, aged just 10, enduring a horrific journey and years of exploitation in England. Since being rescued from his traffickers, he has found a loving foster family, learnt English and begun to build a happier life for himself in the UK. Despite this, he is still incredibly vulnerable and fearful for his future. To forcibly remove him back to a country where he has no family and is scared of further abuse goes against everything we stand for as a country.
We urge you to reconsider the decision to refuse Stephen asylum in the UK and show that Britain is proud to protect victims of modern slavery.
Yours sincerely,
82,243 members of 38 Degrees
ECPAT UK
Helen Goodman MP
The Rt Rev. Paul Butler, Bishop of Durham
The Rt Revd James Langstaff, Bishop of Rochester
Baroness Butler-Sloss
Anne Marie Morris MP
Jess Phillips MP
Caroline Lucas MP
Frank Field MP
Alan Brown MP
Vernon Coaker MP
Karen Buck MP
Darren Jones MP
Phil Wilson MP
Mohammad Yasin MP
John Grogan MP
Emma Lewell-Buck MP
Alex Cunningham MP
Ruth George MP
Mary Glindon MP
Matthew Whitty MP
Stephen Timms MP
Mike Hill MP
Roberta Blackman-Woods MP
Dan Jarvis MP
Laura Pidcock MP
Graham Jones MP
Kerry McCarthy MP
Alex Sobel MP
Emma Hardy MP
Theresa Pearce MP
Jim Cunningham MP
Madeleine Moon MP
Sandy Martin MP
Andy Slaughter MP
Matt Western MP
Sharon Hodgson MP
Layla Moran MP
Tulip Siddiq MP
Lloyd Russell-Moyle MP
Stuart McDonald MP
NOTES:
The Independent: Dozens of MPs and 80,000 members of public urge Home Office to reverse decision to refuse child slavery victim asylum:
https://www.independent.co.uk/news/uk/home-news/dozens-of-mps-and-80000-members-of-public-urge-home-office-to-reverse-decision-to-refuse-child-a8296201.html
38 Degrees: Sign the open letter and support trafficked teen 'Stephen':
https://38dgs.org.uk/stephen_openletter