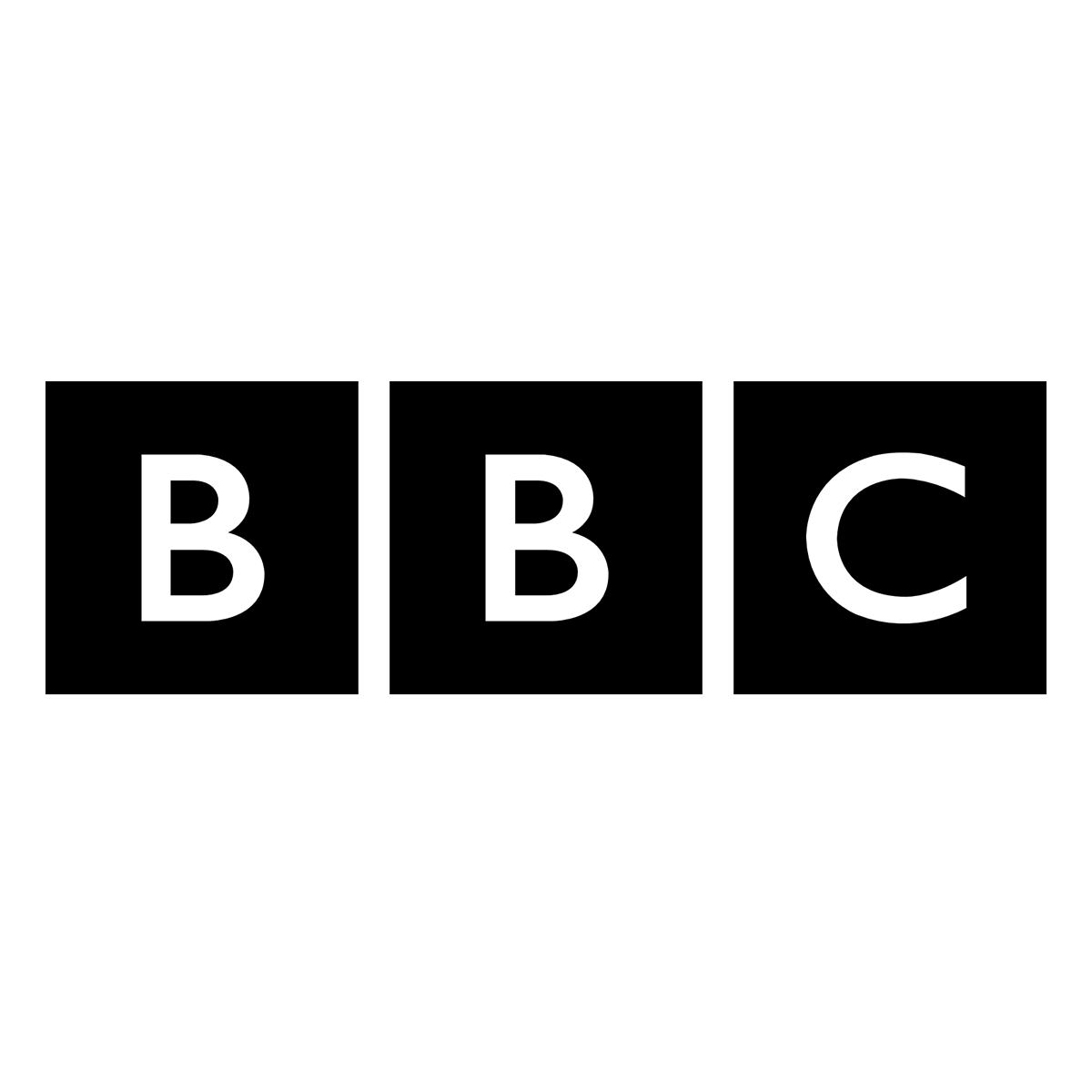 Feb 5th, 2019
Should we "means test" TV Licences for the over 75s?
By Kieran Maxwell
The BBC is facing some tough decisions. Government funding cuts means they've been saddled with the cost of free TV Licences for over 75s themselves – and they can't afford it. They're now having to choose whether to start cutting services or change how the licence fee works.
One way they could offset some of this new cost is to "means test" the licence fee for over 75s. This means that older people who can afford it, would pay the fee. It could look like giving free TV licences to over-75s who get pension credit. Pension credit is a government defined measure of need – so this would mean that the BBC could be sure that those that most need a free TV licence would get one.
59,738 38 Degrees members shared their thoughts in a survey on whether this was a good idea, and whether 38 Degrees should choose to campaign on it. People were divided – 46.8% of members said the licence fee for over 75s shouldn't be means tested, while 53.2% said they should. The results of this were very close, so there isn't going to be a campaign to do this. But we did all agree that we should have a say on the future of the BBC, and there's a chance to share your thoughts further in the consultation survey here: https://speakout.38degrees.org.uk/surveys/bbc-consultation-survey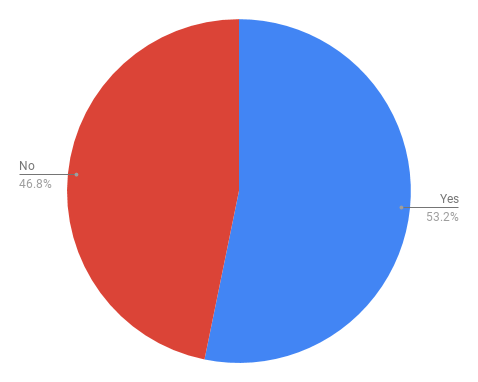 Of those who didn't want the licence fee for over 75s to be means tested, most people who responded wanted it to be free for all over 75s. A lot of people indicated that they said 'no' for another reason than those given, here's a sample of those responses:
"Means testing is a very expensive way of collecting money. The money be paid by other means. My preference would be (1) from government funds, as now (2) no reduction for over 75s."
"The BBC should use adverts for their funding like ITV does."
"Means testing is a process that will frighten the very elderly (it being complicated to understand and an "intrusion" into their private financial affairs). IT will cause many pensioners who can ill-afford the cost of a license to just "pay up" (creating potential hardship) or go without."
"The BBC shouldn't have to shoulder the costs of free licences for older people. That should be a government responsibility – unfortunately the current government have both a bias against the BBC and a dogmatic view on public spending…a view which has brought about 'austerity' and done great damage to millions of people!"
If you said no, can you tell us why you?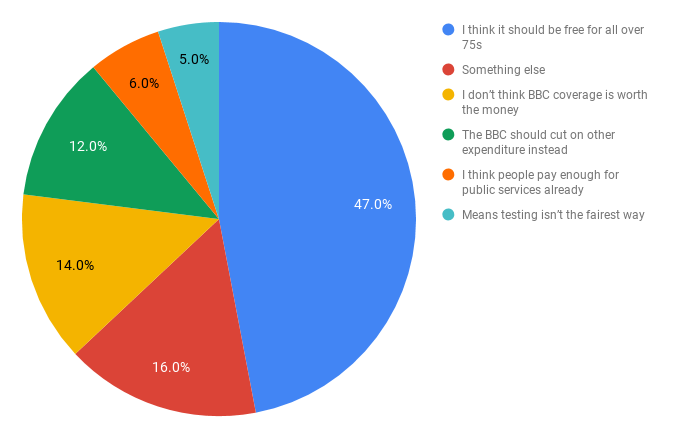 Of those who said they did support means testing for over 75s, most supported running this alongside other big campaigns, in terms of how it should be prioritised.
38 Degrees runs a lot of campaigns – about Brexit, our NHS and more. Do you think 38 Degrees should prioritise a campaign about BBC licence fees?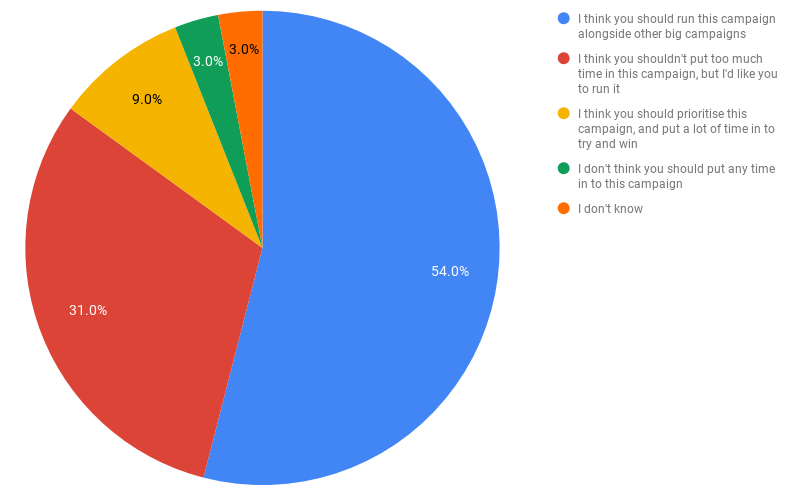 38 Degrees members also shared some more comments on the subject. Here's a sample of that here:
"There are plenty of reasonably well-off pensioners who could (and would like to) pay their fair share, me included."
"I believe that the TV licence for over 75's should revert to being a benefit as it always was. It was forced on the BBC during the negotiations on the renewal of the BBC Charter, by Conservative politicians, whose main objective is to destroy the BBC."
"TV is a vital link for very lonely people. BBC needs every support to continue to provide good quality programmes."
"Over working life, elderly people have supported the system for previous generations, both young and old…"at the age of 75″ why should they be expected to continue carrying the burden, when so many people exploit, and abuse the system in various ways from all parts of the globe . Tv is our only window into the world beyond the four walls in which we exist…one very disheartening pensioner – 79 yrs."
"Particularly important to maintain the role of the impartiality of the BBC when so many outlets cannot be trusted to tell the truth in an unvarnished way."
"Again it is attacking older people. It will cause social isolation as a lot of the elderly rely on their television for "company" if they can't get out and about and have no relatives near them. On a limited income how are they supposed to manage? Time the BBC learnt to live within its means instead of paying high salaries. The government has got out of being blamed for this by passing it to the BBC. Unfortunately, the BBC is not accountable to anyone so can do what it wants!! It is certainly not value for money."
"I think the government should subsidise the licences NOT the BBC"
"The process of means testing often costs as much as the revenue gained. It also puts the onus on poor and sometimes vulnerable people to prove they are eligible to have it free."
"BBC employees are some of the highest paid in the land. A reconsideration of how money is applied and distributed within the company could resolve the issue without the need for a campaign. i.e. A campaign to ask them to address the application and distribution of funds and salary sums could solve the issue internally without the need to make it a licence fee issue of the aged."
"They should get their revenues from advertisements same as every other channels."
"But not just over 75s. I would suggest increasing the licence fees across the board but introducing means tested exemptions for anyone who can't afford to pay."