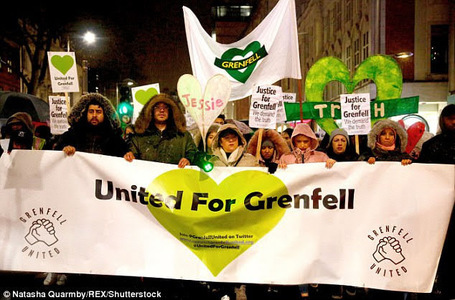 Jun 3rd, 2019
Learn the lessons from Grenfell – make our housing system work for tenants
By 38 Degrees team
We are the bereaved families and survivors of the Grenfell Tower fire. We lost 72 of our loved ones because of the fire on the 14 June 2017. [1] A tragedy like this must never happen again. But people living in social housing are still so often ignored and mistreated when they raise concerns or safety issues. Just like Grenfell residents before the disaster. [2]
Right now the government is rethinking how social housing works – it's a huge opportunity to make sure the lessons from Grenfell are learnt. [3] So we're calling on the government to create a new housing regulator that will make sure our concerns aren't ignored and our safety is put first. [4]
We want to make sure that no one else has to go through what we have. If hundreds of thousands of people across the country stand with us, our call will be impossible to ignore.
Will you sign the petition and join our call for a new regulator? It could save lives:
We will never get our loved ones back but we are determined to change the system that allowed a tragedy like Grenfell to happen. 
When Grenfell residents raised concerns about fire safety they were brushed away, dismissed and ignored. [5] A new regulator could change this. It would make housing managers legally responsible for keeping residents safe – and even jail those that ignore safety concerns. It could save lives. [6]
Together we've already helped to make people safe in their homes. Last year over 60,000 members of 38 Degrees signed our petition calling for a ban of dangerous combustible building materials. [7] And just a few weeks later the government announced a ban. [8]
So, will you sign the petition and help make sure that when people are worried their homes aren't safe they are listen to, not ignored: