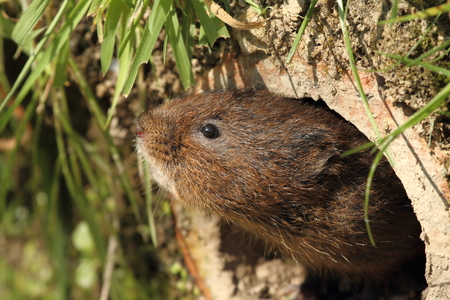 Jun 7th, 2019
Gwent Levels Victory
By 38 Degrees team
Great news! Plans to build a motorway that would have cut straight through a beautiful stretch of countryside – dubbed "Wales' Amazon rainforest" – have been scrapped. [1] Welsh First Minister, Mark Drakesford, announced this week he was axing the plans, in part because of its impact on the environment. [2]
It comes after more than 21,000 people across Wales signed a petition started by Bleddyn, a 38 Degrees member from Cardiff and a group of local campaigners. [3] They believed a new motorway would destroy this wildlife haven and that more money should be spent on public transport instead.
It's been a long journey, with campaigners and activists across the country pulling out all the stops ever since the plans were first announced. [4] And now the pressure we put on the Welsh government has paid off.
Thanks for everything you've done to make this possible!
Notes:
[1] The Guardian:
https://www.theguardian.com/uk-news/2019/jun/04/wales-scraps-gwent-levels-m4-relief-road-scheme
[2] BBC News:
https://www.bbc.co.uk/news/uk-wales-48512697
[3] 38 Degrees: Protect the Gwent Levels and stop the proposed M4 motorway:
https://you.38degrees.org.uk/petitions/stop-the-proposed-m4
[4] See Note 3