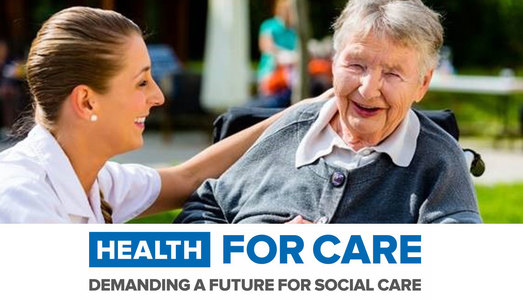 Jul 6th, 2019
Give social care the funding it needs
By Megan Bentall
People across England are struggling to get the care they need to live dignified and independent lives. Many older people rely on their families to help – or are forced to sell their homes to cover the cost of care. Our social care system is broken. 
Now, a cross-party group of politicians are calling on the government to "stop faffing around," and deal with the social care crisis. They've published a report telling the government how to fix the problem, and to give social care the funding it needs. It's all over the news, and pressure is mounting on the government to take action.
Vulnerable people across England rely on social care to live a life of dignity. But the government isn't making this easy. With the cost of support in a care home piling up and people left waiting for care – thousands are stranded whilst ministers decide what to do. And our already stretched NHS is being left to pick up the pieces.
That's why an influential group of doctors, nurses and other NHS staff members started a campaign to demand the government give social care the funding it needs – and thousands of us have already signed in support.
Now with politicians speaking out, and the social care crisis plastered all over the news, the government will be feeling the heat. If thousands more of us pile on the pressure now, it could be enough to force the government to create a properly funded system, and make sure our NHS isn't left to plug the gap.
If you agree that older people, and those who need home support should get the care they need, sign the petition now.