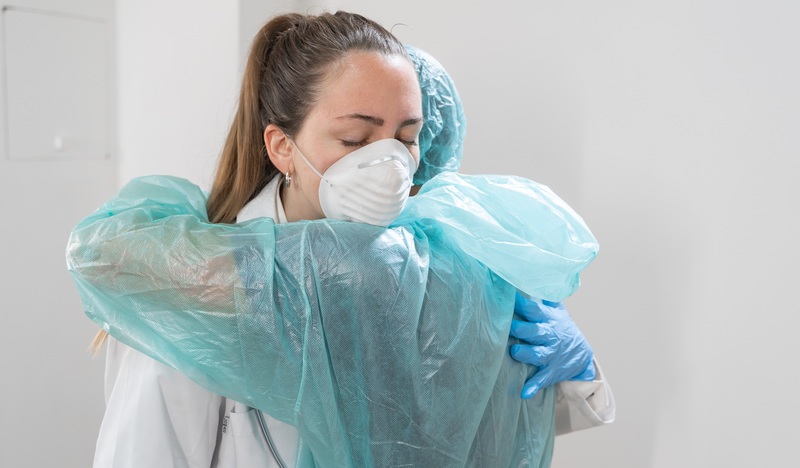 Apr 28th, 2020
Sending Boris £3.50: Frequently Asked Questions
By Megan Bentall
I can't afford to spare £3.50 right now. What can I do to help?
If you can't, that's really understandable! Handwritten letters alongside the letters with money will still cause a stir – you could consider sending Boris Johnson a letter telling him why 1% isn't good enough, and sharing your experience throughout the pandemic so far. Use the button above to see Boris Johnson's address – and make sure you let us know if you do send a letter.
Why do you think this will work?
We know the public are on side, and we know MPs from all parties have been speaking out. But Boris Johnson has so far ignored them. So if we want to get him to give NHS staff a real pay rise we need to do something big. Sending money back in the post will get his attention, and will cause a real headache to him and his staff as they try to figure out what to do with it and how to respond.
And we've got form for this kind of tactic working – back in 2018 as part of a campaign to get Walker's to make crisp packets recyclable, 38 Degrees members in their hundreds starting posting crisp packets back to the company. It got all over the news, and ended up with a win. We think a similar action now could have the same impact.
How do you know I work for the NHS?
We occasionally run surveys about campaigns, and have at times asked members if they work for the NHS. At some point since being a member of 38 Degrees you've indicated that you work for the NHS. If however this is wrong, or no longer the case please let us know and we'll update our records.
Where will my money end up?
The short answer is it'll end up in 10 Downing Street. Beyond that we don't know, but we think a lot of journalists will have a similar question – asking Boris Johnson what he'll do with the money. And that attention is what could get him to do the right thing. However please write a return to sender address on the back of your envelope – it'll mean the money could be returned to you, and Boris Johnson could also send you a reply.
Is it a freepost address?
This is the address to contact Boris Johnson:
Boris Johnson
Prime Minister
10 Downing Street
London
SW1A 2AA
Unfortunately, it isn't a freepost address, so you would need to cover the cost of postage.
Can you send me a stamped envelope to make it easier?
We think speed is really important now – as a final decision on pay could come any day now. So to make sure this can happen as fast as possible, we're asking NHS staff to supply the envelope and stamp too.
We understand if it's not something you can do right now – and we're sorry we can't sort out the logistics to make it simpler.
I've taken a picture - how should I send it to you?
If you took a photo please email it to emailtheteam@38Degrees.org.uk, or tweet it and tag us using the handle @38_Degrees. We'll make bigger waves if we have photos of people taking this action. So please do take a photo if you can!
I've received a reply! How can I send this to you?
That's great! Please send any replies to emailtheteam@38degrees.org.uk.