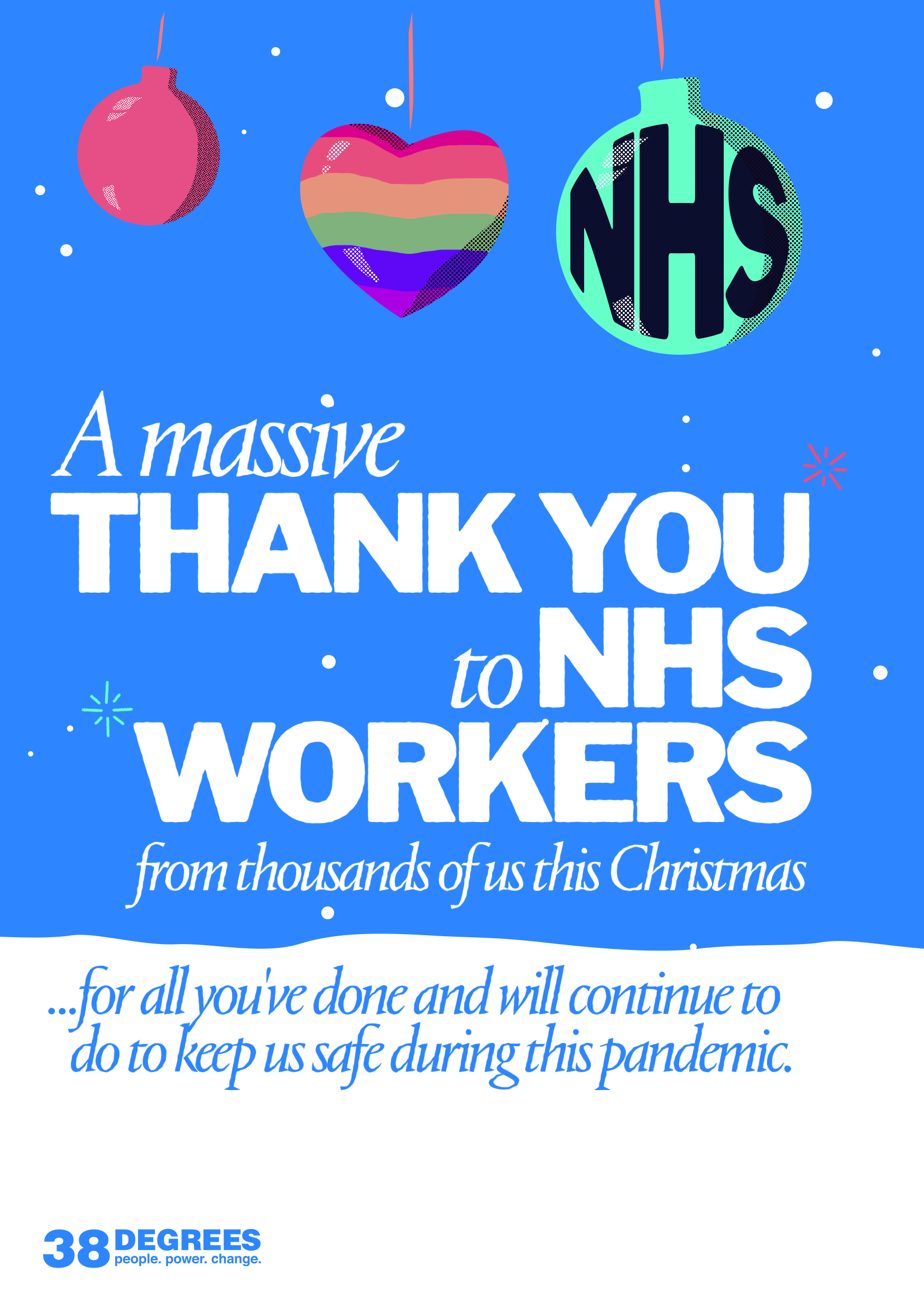 Dec 21st, 2021
Thanking NHS workers this Christmas
By Veronica Hawking
As many of us prepare for some time off after a gruelling 2021, we know NHS workers across the country are facing tough days and weeks ahead. 
That's why this Christmas, the 38 Degrees community wanted to let our NHS heroes know that we're thinking of them and we have their backs. Over 90,000 of us have signed a card expressing our appreciation, which we have now sent to NHS bosses – but it's not too late to add your name. 
To ensure as many NHS workers as possible hear and see our message, our supporters have also clubbed together to take out adverts in major regional newspapers up and down the country. From Newcastle to Norwich,  Birmingham to Bristol, we're showing our appreciation for our NHS heroes this Christmas.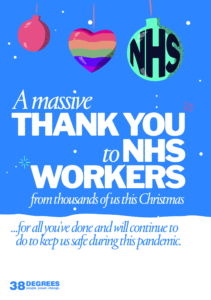 Of course, we know that a Christmas card won't solve the crisis in our NHS, where staff are under more pressure than ever – delivering millions of booster jabs alongside their tireless daily work to keep us all safe and healthy. 
That's why throughout the year, hundreds of thousands of us have been fighting for a better deal for NHS staff, from making sure they get a real pay rise, to pushing for the government to offer them better protections from Covid. And in 2022, we'll continue to campaign for our NHS and NHS workers to have the support, resources and recognition they deserve.

But for now, we wanted to end the year with a giant thank you to everyone working in our NHS.