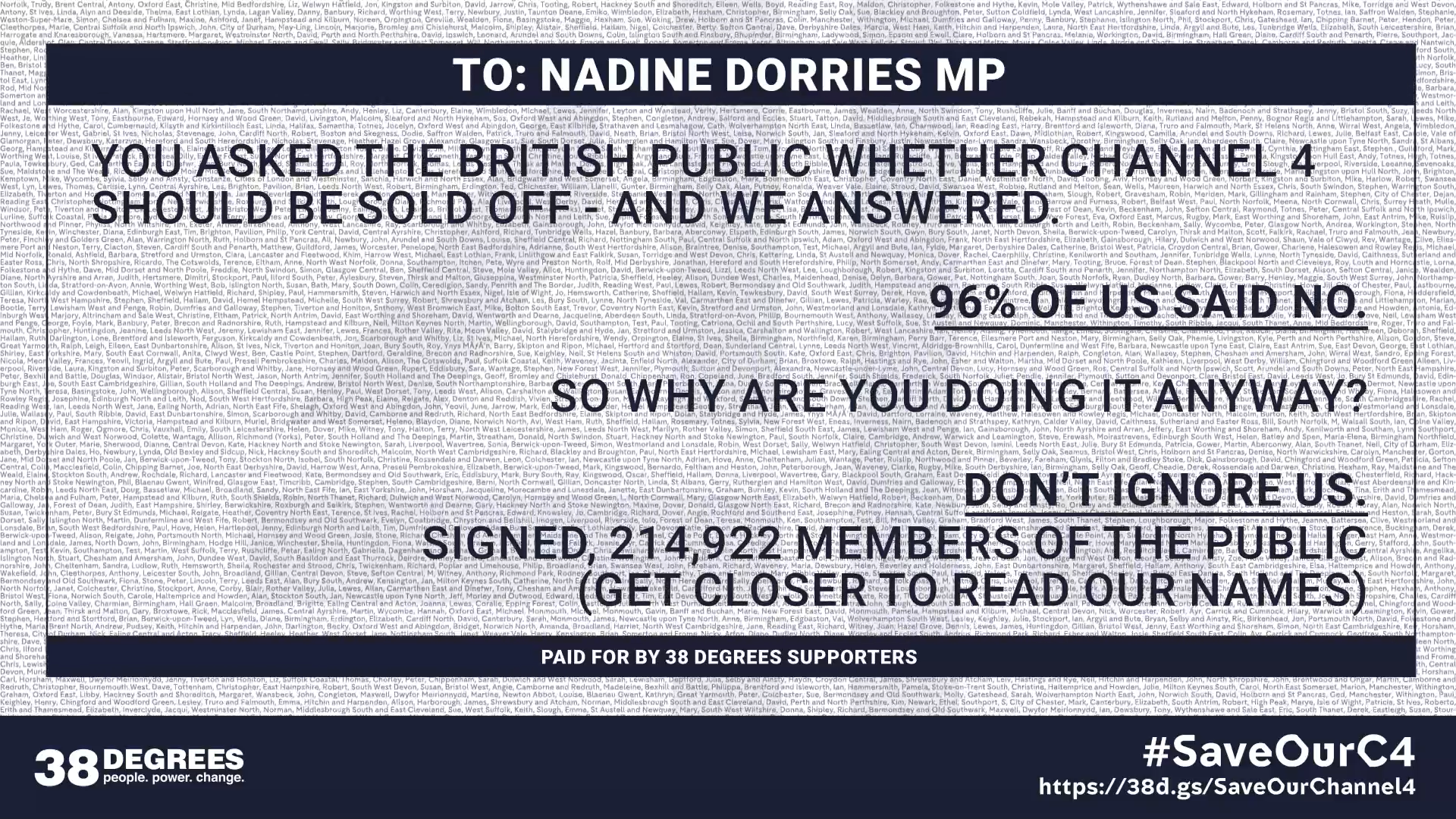 Jun 30th, 2022
250,000 people say: Keep Channel 4 public
By Michael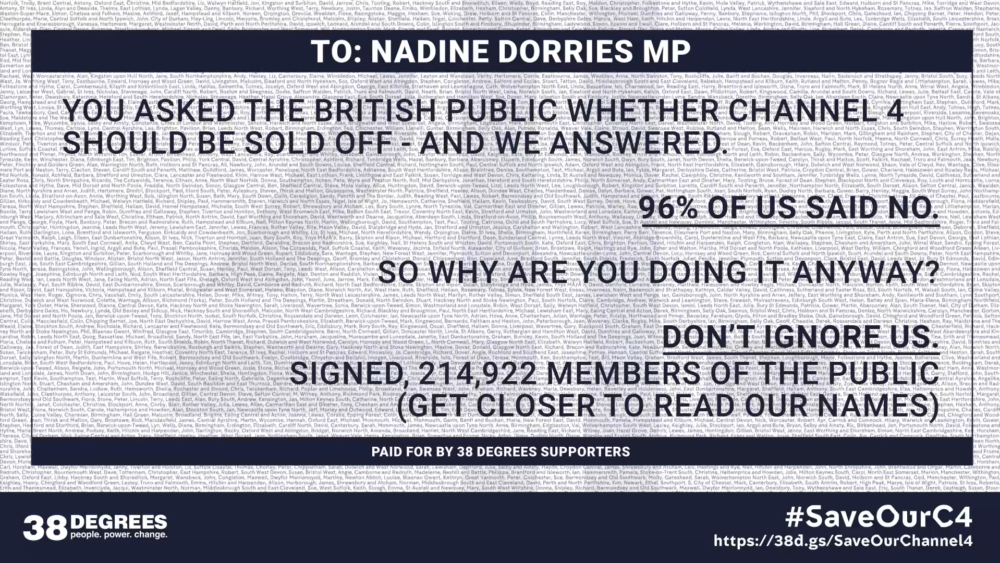 38 Degrees supporters have a long, proud history of fighting for public service broadcasting. Hundreds of thousands of our supporters have spoken out against – and prevented – cuts to the BBC budget. So when the Government announced plans last year to privatise Channel 4, we knew we had to act. 
More than 200,000 of us signed the petition to keep Channel 4 public. More than 40,000 of us told the Government what we think, flooding their consultation and delaying their response. In the end, 96% of all the consultation responses told the Culture Secretary, Nadine Dorries, the same thing. Keep Channel 4 public, don't sell it off. 
Despite this, Dorries has pressed ahead, but our supporters have shown a clear desire to continue to fight to prevent the privatisation of this outstanding public service broadcaster.
That's why tens of thousands of us chipped in to fund a huge fightback ad campaign to deliver our message where she can't ignore us. Thousands more added our names to a front page ad in this week's Times & Citizen, and splashed more ads across her favourite website and newsletter. We even drove our message directly to her Westminster office yesterday!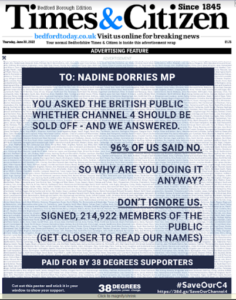 Our ad on the front page of Nadine Dorries' local newspaper.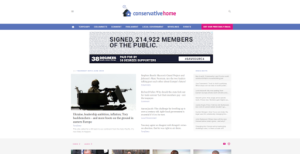 Our ad splashed all over the prominent political website: Conservative Home.
Together, we've shown the Government that the public don't want our Channel 4 to be put up for sale. But our fight isn't over yet. And Nadine Dorries can expect us to continue campaigning until the Government listens to the public and drops its plans to sell Channel 4 off to the highest bidder.