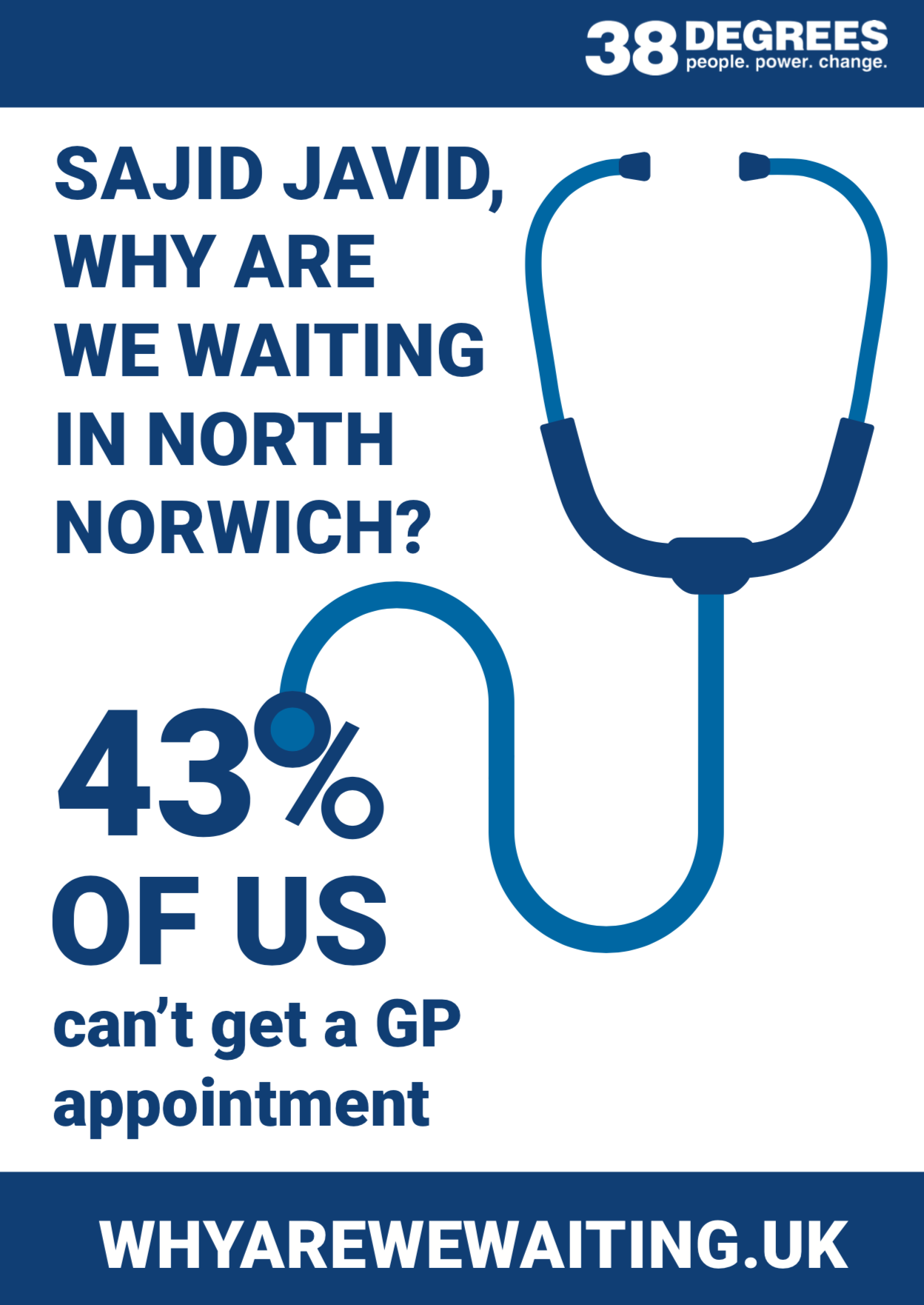 Jun 30th, 2022
NHS Backlog Posters
By Michael
We know how much the NHS means to us all. It was there for us during the pandemic, and over nearly 75 years has provided us with the critical health care we need in our daily lives. But right now, the NHS needs us to be there for it: that's why we're launching an exciting poster campaign to turn up the heat on the Secretary of State for Health and Social Care.
We all know the figure. Over 6 million people, a record high, are waiting to start treatment. But this doesn't tell the whole story, the story of those waiting to get on the waiting list. We know people out there are struggling to even get a diagnosis, or waiting to get that first GP appointment. The Government has NO PLAN to fix this problem. We didn't even know how many people are waiting just to get on the waiting list … until now. 
Thanks to your support, we've commissioned a HUGE piece of research showing just how serious a problem this is. We're going to reveal it as part of a huge campaign, on the NHS's birthday – July 5th. This could get the NHS back in the headlines, forcing politicians and ministers to start taking the backlog seriously. 
We want to get the whole country asking the question "why are we waiting" for NHS treatment, and you can play a role. You can order a free NHS poster TODAY, tailored for your area, which shows just how many people locally are being forced to wait for basic treatment. This could get millions talking, and force politicians to act.
So will you join our people-powered fightback today? Fill out the form and we'll send you your localised A3 poster in the post.  Clicking the button below will take you through to a page where you'll need to enter a few details so we can get your poster in the post as soon as possible. We will send you the poster that matches your postcode, so please make sure you enter this correctly.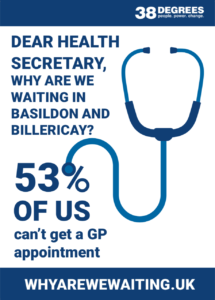 For illustrative purposes only, final designs may vary