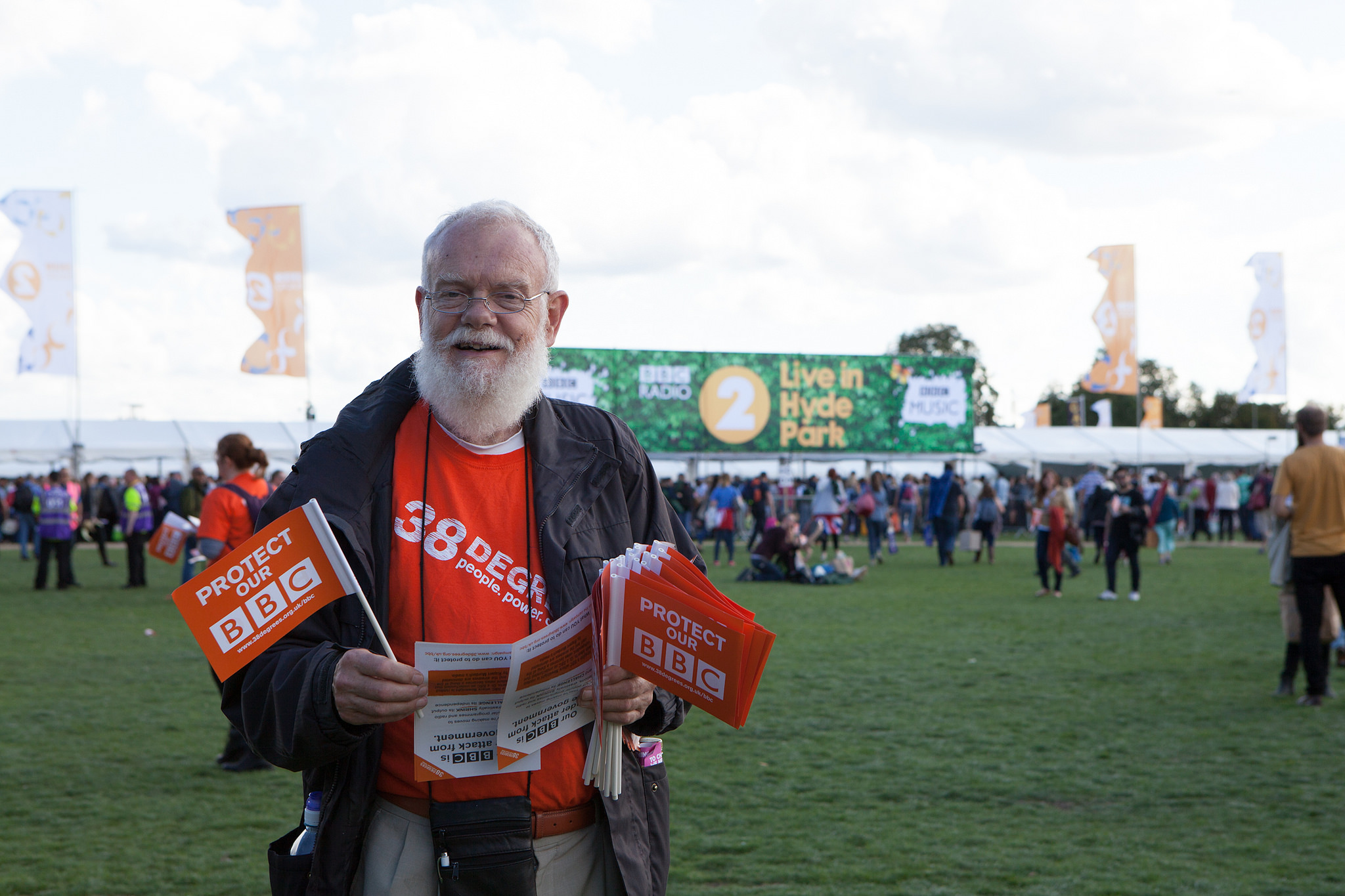 Sep 14th, 2015
38 Degrees members step out in style at the Proms to protect the BBC
By Barnaby Lewer
On Saturday evening, before the biggest night of the Proms, 38 Degrees members in Glasgow, London and Swansea were preparing for their own big show. Donning the trademark orange 38 Degrees t-shirts, members were getting ready to hand out over 100 boxes of flyers, leaflets, flags and posters to people heading into the Proms.
38 Degrees members picked up the baton and handed out more than 20,000 Protect our BBC flags.
When the event was broadcast the campaign to save our BBC was seen by over 18 million people.
As 38 Degrees member, Bill from Swansea said: "It was a great night. We got a magnificent response from everyone, the flags were going like hotcakes. I felt proud to be there."
Pride was the theme of the night – pride in the BBC and the efforts of 38 Degrees members coming together to protect our national broadcaster.
Over 320,000 of us have already signed the petition, have you added your name yet: https://speakout.38degrees.org.uk/campaigns/protect-our-bbc
Here's some pictures of the night to enjoy: