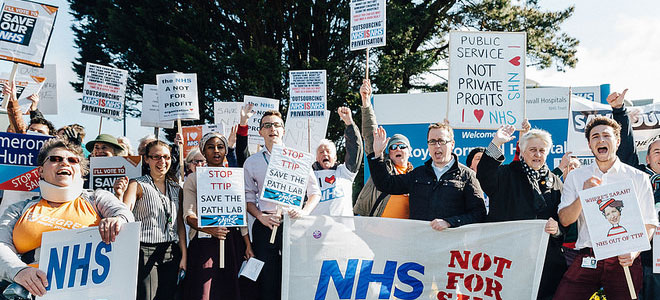 Oct 15th, 2015
Should 38 Degrees members campaign for emergency money for our NHS?
By Amy Lockwood
38 Degrees members make change happen by working together. That includes deciding together what we should campaign on and how we should do it.
So earlier this week, over 600,000 38 Degrees members were surveyed about a campaign for emergency NHS funding.
Why? Because unless £2bn is urgently given to struggling hospitals, A&E waiting times will go up, cancer treatment will be delayed, and it'll be impossible for hospitals to provide beds for people in need this winter.
NHS experts say they've exhausted their options for saving money in hospitals, and now Health Secretary Jeremy Hunt's cuts are putting patients' lives in danger.
38 Degrees members are the defenders of our NHS. The survey results prove this: 97.5% of 38 Degrees members who answered said that together, should launch a huge campaign for emergency money for our NHS.
The most popular suggestions for the campaign are to build a huge petition to Jeremy Hunt to show public pressure, and to co-ordinate our campaign with doctors, nurses and others.