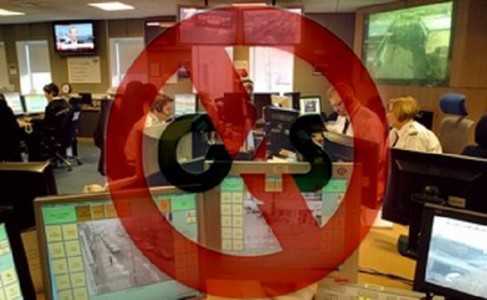 Dec 22nd, 2015
Members campaign to stop G4S taking 999 police calls – and win!
By Carlton Rose
Great news! Following our people-powered campaign, police forces across the East Midlands have rejected proposals to allow profit making G4S to take over the handling of 999 calls.

When 38 Degrees members discovered G4S wanted to buy off our emergency police calls, we leapt into action. We were determined not to let this private company get their hands on our vital public service. 

And together, we made sure they didn't.
Here's how:
First, 38 Degrees members voted on whether or not to launch a people-powered campaign to stop G4S running police services. An overwhelming 98% voted yes.
Then, 38 Degrees members across the East Midlands set up petitions on the 38 Degrees Campaigns by You website. They shared the campaign with their friends and families, and before long it snowballed with over 10,000 people getting involved.
Our petitions attracted the attention of the local press and the campaign was splashed across the papers. At this point the Nottinghamshire Police Commissioner spoke out against the privatisation in the local press too.
38 Degrees members in Northamptonshire emailed their police chief, asking him not to let G4S take over 999 calls in their county. They also contacted their local councillors asking them to contact their police chief too.
And then came the news we were campaigning for: the G4S proposal had been rejected!
The challenge of fighting against private companies is never an easy one. They have stacks of money to throw at lobbying for whatever they want to get their hands on. But money isn't everything. We have people – thousands of us – with passion, character and a determination to stand up for our public services. And that's what won it. None of us could have done this alone. That's why it was so important we came together.
Here's what Karen, who started the campaign in Leicestershire, had to say:
"It's great news that the police force has rejected the privatisation of 999 calls by G4S. As a Leicestershire resident I was really concerned about this company being involved in such an important part of our local police service. Setting up my petition was easy and I quickly found out that lots of others in Leicestershire felt just as strongly as I did about this. We must continue to stand up and be counted for causes like this. I never would have thought how easy it would have been to win this when I started, but now we've won, and it's a brilliant feeling."
Here's what Vic, who started the campaign in Nottinghamshire, had to say:
"I was worried about G4S taking over police 999 centres because as a private company they will always seek to make profit, and this could have pushed down the standards of service given to people in Nottinghamshire. I am thrilled to hear that this deal has been rejected across the East Midlands, this has shown that people power works – good sense has prevailed here."
Here's what Peter, who started the campaign in Northamptonshire, had to say:
"I was really pleased to hear the news that the police force has rejected the G4S deal. My main concern was for the safety of people in Northamptonshire if this privatisation went through. As well as the online petition, we were out on our high streets too, and lots of people were outraged when they heard that G4S could be given this vital service. Without the help of 38 Degrees members in Northamptonshire, we'd have struggled to get our message across so I'd like to thank everyone who got involved. I hope that 38 Degrees members in other areas across the country feel that they have the power to stop privatisation like this happening in their local areas too: this is proof that people power works."
So what shall we do next?
If you have a great idea for a campaign, you could start one today on the 38 Degrees Campaigns by You website. Maybe the next victory 38 Degrees members read could be about your campaign? It takes just a few minutes to get your campaign off the ground.