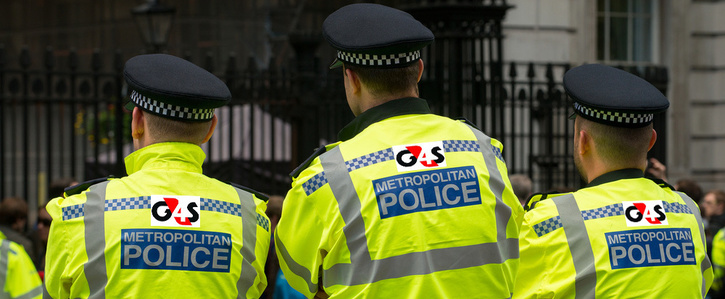 Oct 26th, 2017
Don't give G4S & Serco the power to arrest
By Becca McCarthy
G4S and Serco could be about to get police powers of arrest. They've ripped off taxpayers and been accused of abusing people in their care – soon they could be carrying handcuffs and turning up on doorsteps to arrest people.
The minister for Justice, David Lidington, is deciding right now whether to give powers of arrest to G4S and Serco as part of a police privatisation plan. So far the public has been shut out of the decision, but with our liberty on the line, it's time to make our voices heard.
A huge public outcry could stop these plans in their tracks. Together, we can prove the public want bobbies on the beat, not a private police force. If thousands of us add our names to a petition demanding these dangerous plans are dropped, the government will be forced to listen.
If you don't want handcuffs in the hands of G4S and Serco, please will you take 30 seconds to sign the petition?
It sounds like something straight from a sci-fi movie: rogue private security firms G4S and Serco with powers of arrest. And from charging taxpayers to monitor offenders who didn't exist, to messing up security at the olympics, to allegations of abuse – their track records make for unpleasant reading. But despite all of this, the government continues to award these cowboy companies contract after contract.
It may feel impossible to take on these multinational companies with multi-billion pound budgets. But we've made sure big companies can't make a profit out of keeping us safe before. When G4S were lined up to take control of the 999 calls that help us in an emergency, over 10,000 of us came together to stop the plans and won. Together, we can do it again.