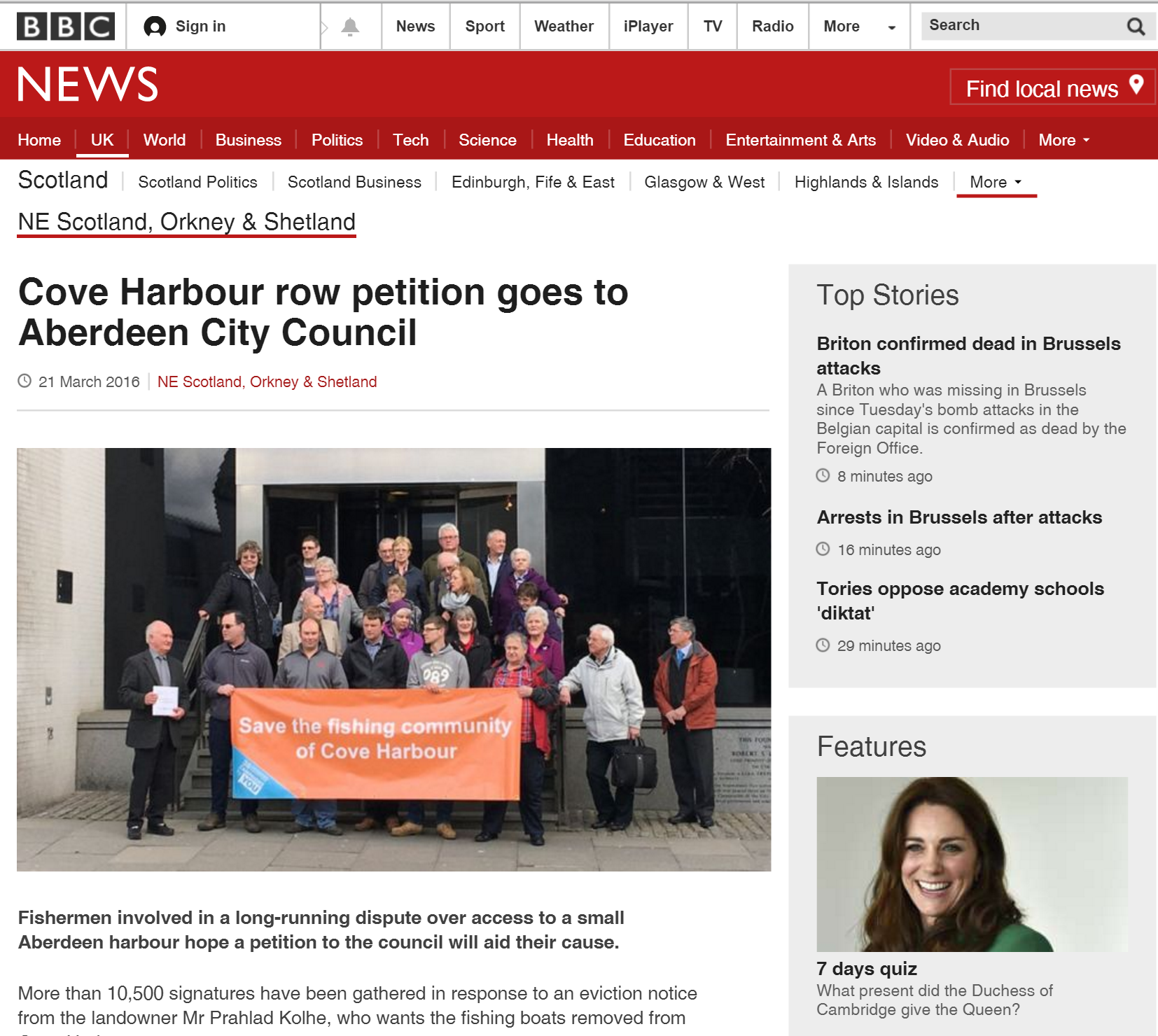 Mar 25th, 2016
Fishing community campaign nets news coverage
By 38 Degrees team
A 38 Degrees campaign to save a fishing community near Aberdeen has netted a haul of great news coverage.
Claire Adam's petition asks a local landlord to stop trying to prevent fishermen at Cove Bay from using their boats, as people in the community have done since the 1790s. It has had more than 11,000 signatures. (You can see it – and sign – it here.)
This week members of the community and their supporters handed it to Councillor Neil Cooney at Aberdeen Town House. Their hand-in was covered by the BBC, STV, local radio, the Aberdeen Press & Journal, the National and the Aberdeen Evening Express.
It's a great example of how to use events like hand-ins to drive media coverage for campaigns. Here's a sample at some of the coverage: