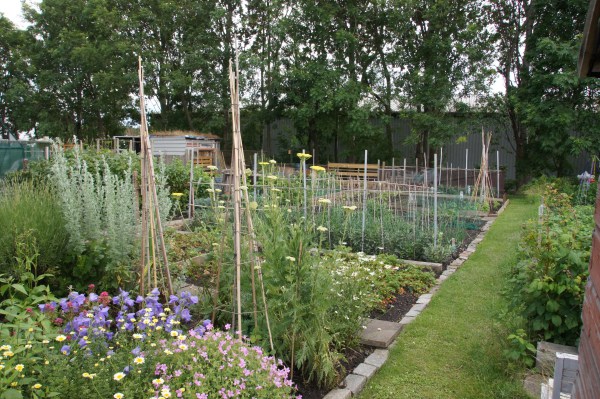 Apr 14th, 2016
Dig for Victory!
By Robin Priestley
Great news! After a long fought battle, Edinburgh 38 Degrees members managed to save their cherished Craigentinny and Telferton allotments.
Graham, the petition starter said:
"There have been allotments at Telferton for over 90 years; they add greatly to quality of life and provide social contact and a sense of community. At a time of increasing reliance on food banks, allotments provide the ability to grow fresh food, ensure a nutritious diet and enhance health and general well-being.
Gardeners share skills and knowledge that would otherwise be lost and families introduce their children to growing food in precious urban greenspace."
After growing a huge petition of over 3000 people, the campaign culminated in a council meeting last night where councillors unanimously rejected a developer's plans to build flats on the much loved allotments.
Updating petition signers from the meeting, Graham said:
"The Planning Officer gave an account of the official comments to the Council, declaring that there were 281 objections, only 3 comments in support and a petition of 3,032 signatures (at time of submission) opposing the proposal "…so we have roughly 3,300 in objection to it."
THIS IS EPIC … not only was the petition worthwhile as an indication of support, but each and every signature counted towards the total number of objections presented to council."
Councillor Bagshaw said that while both sides had argued their case very well the benefits of allotments to the local community must be paramount.
The benefits of allotments are obvious in social, physical and emotional terms,  and these benefits are also promoted by the council in a report on allotments across the city. There is a huge waiting list (up to 9 years in places) for council-owned allotments in the city.
Read more here: http://www.theedinburghreporter.co.uk/2016/04/housebuilder-refused-consent-on-craigentinny-and-telferton-allotments