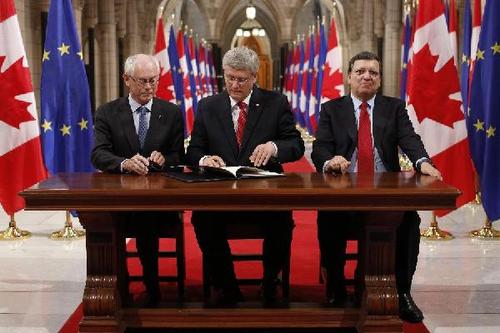 Oct 5th, 2016
An Open Letter To The Austrian Chancellor On CETA
By 38 Degrees team
While TTIP might be dead, there's a copycat trade deal waiting in the wings. 
This is CETA, it'd allow big businesses to sue our governments and it's due to be signed in just a few weeks time. 
We're not the only ones concerned about the impact of CETA. Right now the Austrian Chancellor is on the verge of blocking the deal and if he follows through it'll never see the light of day. 
Although, his support is far from assured. There has been huge pressure from EU leaders – just today they held an unexpected meeting to try to push it through behind closed doors.
That's why 38 Degrees members have been working with organisations throughout Europe to show that the Austrian Chancellor has the support of people across the continent.
So far 131,525 of us have called on the Austrian Chancellor to stand firm and block CETA. And it looks like it's working – after the meeting today the Chancellor reaffirmed his opposition to the dangerous trade deal.
The open letter may have been handed in but it's not too late to send a message of support to the Austrian Chancellor.
Click here to give your support to blocking CETA
Get your friends involved