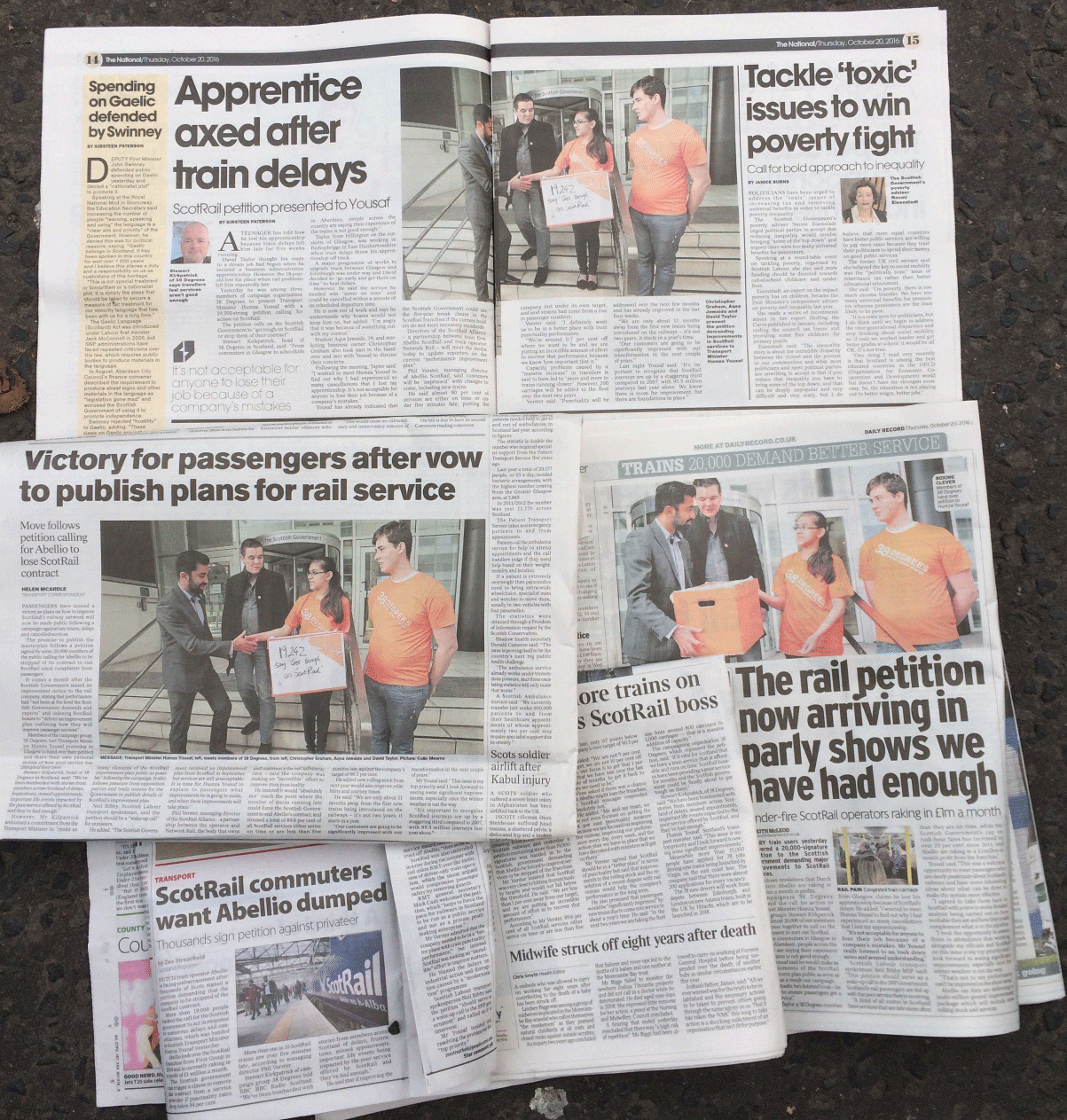 Oct 21st, 2016
ScotRail: media round-up
By [email protected]
On Wednesday this week, 38 Degrees members met with Humza Yousaf MSP, the Scottish Government's Transport Minister, to deliver a nearly 20,000-strong petition calling for action on ScotRail. Our members were fed-up of trains running late, tickets being too expensive, and journeys being cancelled.
By Thursday, we were all over the news – on TV, radio, and in almost every paper in the country.
Below, you'll find just some of the coverage we received for our campaign to sort out Scotland's trains. If you want to be part of working out what we do next, click here to take our survey.
BBC Radio Scotland – Good Morning Scotland
The Herald – Victory for passengers after vow to publish plans for rail service
BBC – Petition calls for Abellio to lose ScotRail operation
Daily Record – Scotrail anger as 20,000 people sign petition delivered to SNP Government to improve train service
STV – Thousands sign petition to strip Abellio of ScotRail contract
The National – Teenager says ScotRail train delays cost him apprenticeship, as petition is handed over
Morning Star – ScotRail Commuters Want Abellio Dumped
GlasgowLive – Campaign group deliver 20,000-strong petition to the SNP Government to improve Scotrail services
If you want to be a part of deciding how we take forward our ScotRail campaign, click here to take our survey.