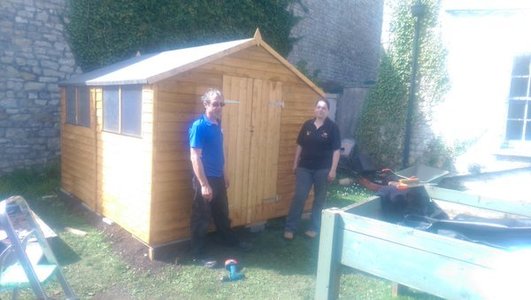 Mar 8th, 2017
Save the Potting Shed
By Rachel Whalley
The Potting Shed at Radstock is an important resource for local people who suffer with mental health and isolation issues. Closing the project will result in the loss of a valuable wellbeing project and a possible route into employment for people living in Radstock and the surrounding areas. Many people have benefited from the project. The community also benefits from the project.
It makes no financial sense for the Trustees to charge the group rent and water charges to maintain the gardens voluntarily, as without the group they will need to pay a gardening contractor to do the same work.
Without a Support Worker managing the project and encouraging people to attend the project is doomed to fail.
Petition starter Jon asks that the Trustees of Leigh House overturn their decision to charge the Potting Shed Project an annual rent and water charges. They also ask Sirona Care to ensure that there is a Support Worker to manage the project.
The petition will be delivered to the Leigh House Trustees and to Sirona Care.