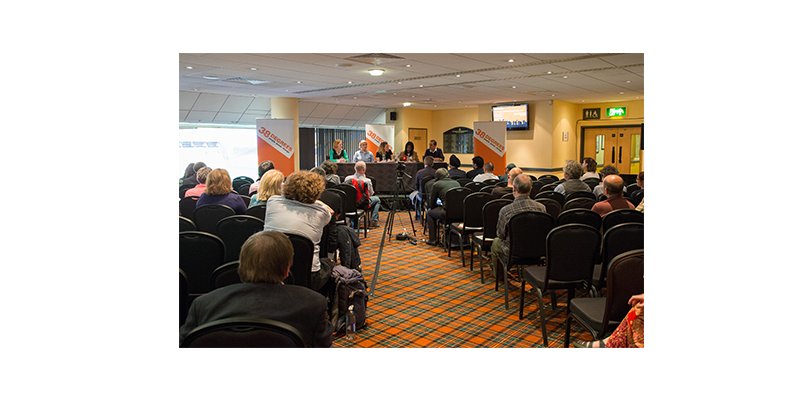 May 26th, 2017
Hustings are under way!
By Usman
Together, hundreds of thousands of us voted to decide what 38 Degrees should do during this general election (check out the video here). One of the main priorities we voted for was to make sure new MPs understand that 38 Degrees members are a large, powerful, well-informed groups of people who MPs need to listen to.  Already we're making sure that they hear from us – the people they represent – on the issues we all care most about.
Thousands of 38 Degrees are coming along to question-time style events called hustings, where together we can ask questions to candidates standing for election, about the issues that mean most to us. We're also making sure candidates are hearing from us through adverts in local papers and on social media, as well as briefings we are sending to their doors.
Bringing people together in their hundreds to speak to candidates directly is an amazingly powerful way to hold candidates to account. Before they've even been elected, they're hearing from thousands of us and they'll know that 38 Degrees members are a force to be reckoned with.
In the last week and a half we've held hustings in Wolverhampton South West, Darlington, Barrow-in-Furness, Edinburgh West, East Dunbartonshire, the Isle of Wight, Ynys Mon, Birmingham, Northfield, Berwickshire, Roxburgh and Selkirk, and Hartlepool. You can watch videos from the hustings on our Facebook page here, or on the 38 Degrees election website here.