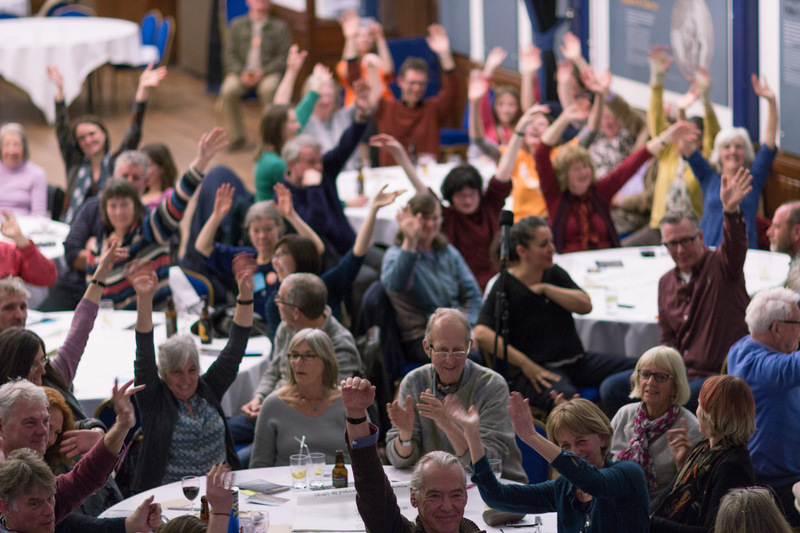 Aug 28th, 2017
Our Brexit Poll
By Moon Saker
Brexit is a huge moment for our country. Years from now, history books will have chapters dedicated to it. But right now, it doesn't feel like it. There are too many headlines about politicians arguing and not enough about the issues that really matter – the NHS, the environment, our jobs.
Together, we can change that. The beauty of 38 Degrees is that millions of us are reading this email right now, and our small actions add up. If we all work together, we can make sure the issues that matter to us are at the top of politicians' to-do lists as they negotiate Brexit.
We make the best decisions when all of us have a say. Please will you take two minutes to help decide what's next for the huge 38 Degrees Brexit campaign? Here's the first question:
Do you feel like your voice is being heard on Brexit right now?
Brexit will involve lots of difficult decisions. Our future immigration system. The safety of the food we put on our tables. The future of Britain's farms, factories and fishing villages. Our NHS. These decisions are just too big and too important to leave to squabbling politicians and private lobbyists.
But right now, it's squabbling politicians and lobbyists who are the ones in the headlines and making decisions. People – actual people, like you and me! – are being shut out of discussions.
38 Degrees members have never been happy to sit back and wait for change from the sidelines. And we're not going to let Brexit happen without us, either. We're already getting cracking: over 500,000 of us have built a people-powered vision for Brexit, which we've put in front of MPs all over the country. Now, it's time for us to decide what's next.