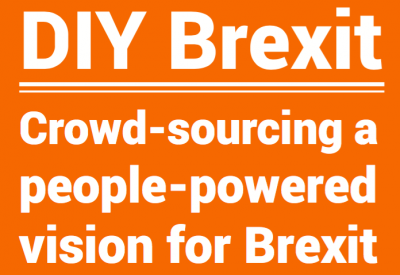 Sep 20th, 2017
Brexit
By Moon Saker
We've got big decisions to make about Brexit. But so far, people like you and me aren't being allowed to help make them – decisions about immigration, our NHS, and the future of Britain's farms and factories.
So here's the plan to make sure MPs listen to what we've got to say. Politicians are about to meet up for their annual party conferences, and they'll be making decisions about Brexit. These events are usually full of lobbyists jostling to bend the ear of politicians.
But if all of us take 2 minutes to take an online poll about Brexit, we'll deliver the results straight into the hands of MPs at their party conference. So far, more than 80,000 people have taken the poll.
You haven't had your say in the poll yet. Here's the first question to get started:
Do you feel like your voice is being heard on Brexit right now?
These party conferences happen every year, and each political party holds one. It's a chance for politicians and party members to come together to discuss big issues. It's where small ideas become flagship party policies.
This year, Brexit will loom large. Major decisions about it will be made at these conferences. MPs know this. Party members know this. And lobbyists know this too. That's why they'll all be there to try to influence the Brexit agenda. But Brexit will define our country for many years to come. It's just too big for it to happen without the voices of ordinary people – like you and me! – at the centre.
It can seem impossible to influence Brexit. But that's the beauty of 38 Degrees. There are hundreds of thousands of us receiving this email – and together, our voices add up. Already, over 500,000 of us have built a people-powered vision for Brexit. But it won't be complete without you.