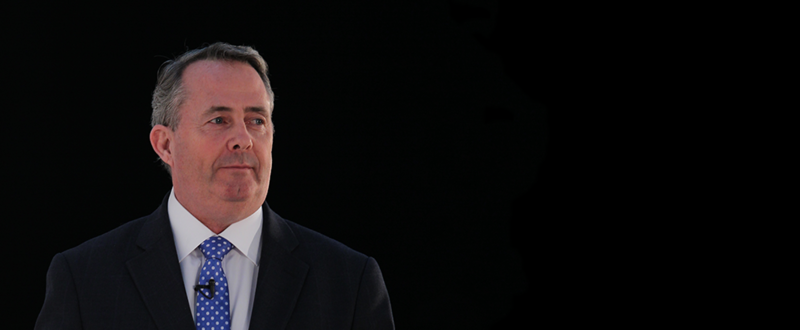 Nov 8th, 2017
Trade Deals after Brexit
By Becca McCarthy
The government just published their plans for trade deals after Brexit. But there's one huge thing missing: democracy. [1] The government's not letting MPs have a say over future trade deals. [2] And if our MPs are locked out, that means all of us are too.
Liam Fox, the government's trade minister, is asking the public for views on the proposals. [3] Now's our chance to roll up our sleeves and change the plans before they go any further. If he doesn't change the plans, we won't be able to have a say on whether new trade deals are good enough for our NHS or for the quality of our food.
The official consultation closes in a few days time. [4] So here's the plan. Together, we'll build a huge petition to prove the public want trade deals to be transparent and democratic. Then we'll hand it in to the consultation, as well as asking our MPs to tell the government what we want too. If thousands of us have our say, Liam Fox will have to listen to us.
Please take a minute to sign the petition now:
38 Degrees members didn't all think the same thing about Brexit. Some of us voted to leave, some to remain. But since the result, we've come together to speak up for a Brexit deal that works for everyone. [5]
That includes making sure trade deals are voted on properly by our MPs. But if the government gets their way, they'll give themselves the power to negotiate trade deals in secretive, back-room meetings with the public locked out.
Trade deals can seem a bit abstract and distant, but they affect everything from the food on our plate and the price of the weekly shop to our jobs and the services we rely on. And if these deals are carried out in secret, that means we lose our say over all of that.
NOTES:
[1] UK Government, Department for International Trade: Preparing for our future UK trade policy:
https://www.gov.uk/government/publications/preparing-for-our-future-uk-trade-policy/preparing-for-our-future-uk-trade-policy
[2] Global Justice Now: Parliament to be 'shut out' of post-Brexit trade deals:
http://www.globaljustice.org.uk/news/2017/oct/10/parliament-be-shut-out-post-brexit-trade-deals
[3] See note 1.
[4] The deadline is November 6th. See note 1 for more.
[5] 38 Degrees: DIY Brexit:
http://www.diybrexit.38degrees.org.uk/