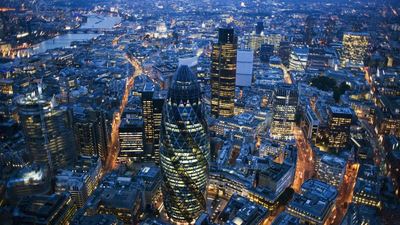 Dec 1st, 2017
Scotland tax
By Becca McCarthy
In just 17 days, MSPs will have a chance to vote on a new tax system that could bring in at least £200 million more every year for our schools and hospitals. It'd mean more money for cash strapped hospitals. More books and materials for our children's schools. And extra funding to repair Scotland's roads.[1]
The mega-rich and big business will be furious. They'll be doing everything they can to pressure MSPs to vote against a new tax system that makes the richest in Scotland pay their fair share. [2] They'll have the highest paid lobbyists on the case.
So we need to drown them out. We have to show MSPs that most Scots want tax reforms that mean the richest pay more and lowest earners pay less – and raise at least £200 million more a year for our public services. A huge petition, signed by tens of thousands of us, will tell MSPs that the public support them being bold on tax.
Please click the button below to add your name to the petition. We'll deliver it to all MSPs before they vote in 17 days time. It will only take 30 seconds:
If tax increases are done in the right way, everyone in Scotland will benefit. It will mean safer hospitals when we're ill and better schools for our children. But until now, debates on tax have almost always been taken over by the mega-rich, the tax dodgers and the private healthcare companies.
A huge petition today, signed by thousands of us, will make sure that this time, the vested interests don't get their way. It'll prove that Scottish people are willing to see fair increases in taxes which raise more money for services we all rely on. It could be enough to make sure that MSPs vote the right way.
NOTES:
[1] BBC: Nicola Sturgeon sets out Scottish income tax options:
https://www.bbc.co.uk/news/uk-scotland-scotland-politics-41836638
Scottish Government: The Role of Income Tax in Scotland's Budget:
http://www.gov.scot/Resource/0052/00527052.pdf
[2] iNews: Budget 2017: SNP urged to drop plans to hike income tax:
https://inews.co.uk/essentials/news/politics/budget-2017-snp-urged-drop-plans-hike-income-tax/