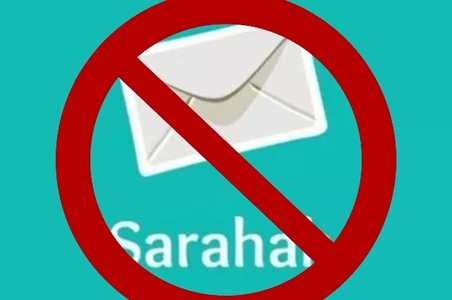 Jan 26th, 2018
Full Ban of Sarahah
By David Innes
It's like putting the school bully in a child's pocket. A mobile phone app called Sarahah lets bullies send abusive messages anonymously. And it's already spreading like wildfire across our schools – countless children's lives are being made miserable right now [1].
The dangerous app has hit the headlines this week after one mother spoke out about how bullies were using the app to target her child suffering from cancer. [2] But we know that we can stop this if enough of us speak out. Last year, after a huge wave of public pressure, the people behind a similar app called SimSimi were forced to shut down their app in Ireland. [3]
A massive public outcry could force the makers of Sarahah to take their dangerous app out of children's hands. We can't wait for a tragedy to happen. If enough of us make our voices heard now, we can protect our children from anonymous online bullies.
Please will you stand up for vulnerable young people at risk of online bullying? If enough of us sign the petition we can shut down Sarahah, it only takes 30 seconds:
As Sarahah's popularity has grown in recent months, so have concerns about young people's safety. [4] A fourteen year old girl suffering from depression was anonymously told to commit suicide by users of the app. Whilst a twelve year old cancer patient was teased for his appearance after chemotherapy. [5]
We've seen apps like Sarahah before, and the danger they put our children in. Last year Sayat.me a similar anonymous messaging app was taken offline after the app was linked to the suicide of a young man. [6] We can't wait for another tragedy like this to happen before taking action.
38 Degrees is no stranger to technology, we've revolutionised the way people use the internet to get involved with changing the world. But when technology is used to bully and hurt, together we speak out. Protecting the safety of children should be a priority for all app developers. No ifs or buts.
PS: Any parent who wants advice on keeping children safe online can contact the NSPCC and O2 helpline on 0808 800 5002.
NOTES:
[1] Manchester Evening News: What is the Sarahah app and why are parents worried about it?:
http://www.manchestereveningnews.co.uk/news/uk-news/sarahah-anonymous-messaging-app-iphone-13455117
The Times: Warning over Sarahah app used for bullying:
https://www.thetimes.co.uk/article/warning-over-sarahah-app-used-for-bullying-xhkkbrvmb
Daily Mail: 'Cut yourself to death': Sick cyber bullies using 'anonymous feedback' app Sarahah taunt schoolgirl, 14, to kill herself after just two minutes of her posting that she was feeling down:
http://www.dailymail.co.uk/news/article-5266395/Teenagers-warning-anonymous-cyber-bullying-app.html
Daily Mirror: What is Sarahah and should parents be worried? Everything you need to know about honesty app amid cyberbullying fears:
https://www.mirror.co.uk/tech/sarahah-popular-honesty-app-bullying-11051162
[2] Daily Post: My son never got upset during cancer treatment but cried when he saw what bullies wrote about him online:
http://www.dailypost.co.uk/news/north-wales-news/kaiden-pritchard-caernarfon-bullies-cancer-14154213?_ga=2.247488135.1839778378.1516187190-244116214.1516187189
[3] The Journal.ie: Controversial 'bullying' app SimSimi goes offline in Ireland:
http://www.thejournal.ie/simsimi-offline-ireland-3314458-Mar2017/
38 Degrees: Stop bullying app SimSimi:
https://you.38degrees.org.uk/petitions/stop-bullying-app-simi-simi
[4] Metro: Has the Sarahah app become a tool for cyberbullying?:
http://metro.co.uk/2017/07/20/has-the-sarahah-app-become-a-tool-for-cyberbullying-6793667/
[5] See note 1 and 2
[6] The Telegraph: Exclusive: Sayat.me app, that allows cyberbullying, at centre of police investigation into teenager's suicide:
http://www.telegraph.co.uk/education/2017/05/18/exclusive-sayatme-app-allows-cyberbullying-centre-police-investigation/