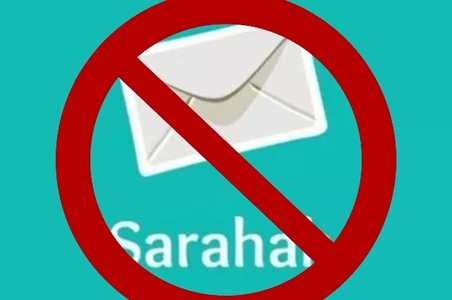 Feb 7th, 2018
Will you message Google and Apple about bullying app Sarahah
By David Innes
Sarahah, an app that lets bullies send hate filled messages anonymously, is coming under fire. 120,000 of us, have signed the petition against the app, and stories of the horrific bullying are making a splash in national papers. [1] But so far the app's creators haven't responded. Together, let's turn up the heat.
Apple and Google are the referees in this. They stock the app in their online stores, and right now anyone of any age, can download and use it. They could stop the abuse by adding a parental control to the app, or dropping it from their stores completely.
Apple and Google won't want all these negative headlines and press about Sarahah to be directed at them. They won't want to be blamed for the bullying and abuse. If hundreds of us write on their Facebook pages right now, we could convince them to drop the app – before they make the headlines for letting bullies abuse teenagers online.
Please will you take a stand against online bullying? Please write on Apple and Google's Facebook pages now. It only takes a minute, and there are suggestions of what to write on the page.
As Sarahah's popularity has grown in recent months, so have concerns about young people's safety. [2] A fourteen year old girl suffering from depression was anonymously told to commit suicide by users of the app. Whilst a twelve year old cancer patient was teased for his appearance after chemotherapy. [3]
Petition starter Eben was moved to act after his friend was targeted by anonymous bullies:
"There is no way I could sit back and allow abuse on this level to unfold, I simply will not stand for it. I will not tolerate it towards my mates nor to anyone using the Sarahah site, something had to be done."
We know we can stop this if enough of us speak out. Last year, after a huge wave of public pressure, the people behind a similar app called SimSimi were forced to shut down their app in Ireland. [4] If we make our voice heard to Google and Apple we can make sure Sarahah doesn't ruin any more lives.
NOTES:
[1] 38 Degrees: Full Ban Of Sarahah:
https://you.38degrees.org.uk/petitions/full-ban-of-sarahah
The Times: Warning over Sarahah app used for bullying:
https://www.thetimes.co.uk/article/warning-over-sarahah-app-used-for-bullying-xhkkbrvmb
Daily Mail: 'Cut yourself to death': Sick cyber bullies using 'anonymous feedback' app Sarahah taunt schoolgirl, 14, to kill herself after just two minutes of her posting that she was feeling down:
http://www.dailymail.co.uk/news/article-5266395/Teenagers-warning-anonymous-cyber-bullying-app.html
Daily Mirror: Sarahah: Popular 'honesty app' sparks cyberbullying fears as kids post anonymous comments to each other:
https://www.mirror.co.uk/tech/sarahah-popular-honesty-app-bullying-11051162
[2] Metro: Has the Sarahah app become a tool for cyberbullying?:
http://metro.co.uk/2017/07/20/has-the-sarahah-app-become-a-tool-for-cyberbullying-6793667/
[3] Manchester Evening News: What is the Sarahah app and why are parents worried about it?:
http://www.manchestereveningnews.co.uk/news/uk-news/sarahah-anonymous-messaging-app-iphone-13455117
[4] The Journal.Ie: Controversial 'bullying' app SimSimi goes offline in Ireland:
http://www.thejournal.ie/simsimi-offline-ireland-3314458-Mar2017/
38 Degrees: Stop bullying app SimSimi:
https://you.38degrees.org.uk/petitions/stop-bullying-app-simi-simi