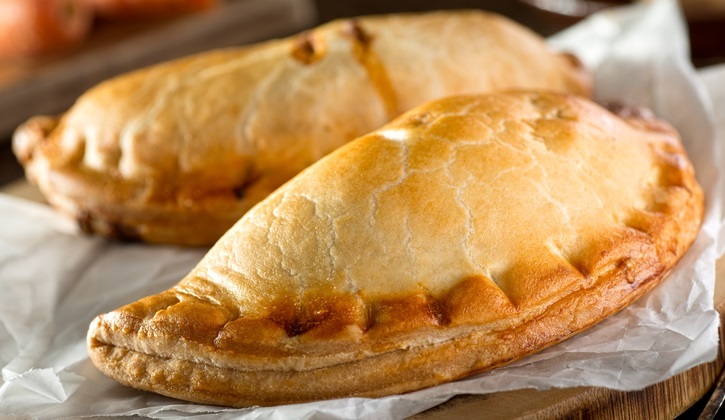 Mar 5th, 2018
Protect our food after Brexit
By 38 Degrees team
British food is at risk. If American lobbyists get their way Cornish pasties, Scotch whisky and Melton Mowbray pork pies could lose their protected status after Brexit. It'd mean US companies could make their own knock-off versions. [1]
Small British business owners could find themselves struggling against a flood of cheaper versions sold under the same name. [2] And we could all end up with lower quality food on our plates including chlorine-washed chicken. [3]
The government is deciding right now what a trade deal with the US will look like after Brexit. [4] A huge petition would prove that British people want to protect the food we're proud of, and keep our high standards. It could convince the government not to bow down to American lobbyists.
So, will you sign the petition to protect the food we all love? It'll be delivered as soon as it reaches 100,000 signatures.
Getting trade deals right might seem like something that won't affect us day to day. But it couldn't be more important. Good trade deals can boost the economy, create jobs, and improve opportunities for all of us. [5] But when trade deals are done badly, it can be a disaster. It could mean lost jobs, lower standards for food, and environmental protections being thrown out the window. [6]
We know we can protect high-quality British foods. In 2016, the trade deal TTIP threatened to strip the protection status of French foods like Champagne and Roquefort cheese. But the people of France jumped into action, and the huge public backlash forced the French President to vow to protect French food. [7] We can do the same in Britain, but first we need more of us to get involved.
So, will you sign the petition to demand British food is protected after Brexit? It only takes 30 seconds.
NOTES:
[1] The Sun: HANDS OFF OUR PASTIES! US firms bidding to sell knock-off Cornish pasties and Scotch Whisky in Britain as part of post-Brexit trade deals:
https://www.thesun.co.uk/news/5724833/post-brexit-trade-deals-us-firms-cornish-pasties-scotch-whisky-britain/
i news: US lobbying for UK to drop food name protections to sell 'Cornish pasties':
https://inews.co.uk/news/us-lobbying-uk-drop-food-name-protections-sell-cornish-pasties/
[2] See note [1]
Cornwall Live: Fears the protected status for the Cornish pasty could be lost after Brexit – and ANYONE will be allowed to make them:
https://www.cornwalllive.com/news/cornwall-news/fears-protected-status-cornish-pasty-439898
[3] Guardian: Brexit poses huge risk to Britain's food standards, report says:
https://www.theguardian.com/environment/2017/dec/05/brexit-poses-huge-risk-to-britains-food-standards-report-says
Guardian: Chlorinated chicken? Yes, we really can have too much trade
https://www.theguardian.com/commentisfree/2017/jul/25/chlorinated-chicken-trade-britain-us-food-standards-globalisation
[4] Independent: The US-UK trade deal will leave a bad taste in British mouths:
http://www.independent.co.uk/voices/editorials/brexit-trade-deal-us-single-market-meat-food-regulations-chlorine-chicken-liam-fox-a7857931.html
Global Justice Now: Reaction to the Trade Bill second reading vote in parliament:
http://www.globaljustice.org.uk/news/2018/jan/9/reaction-trade-bill-second-reading-vote-parliament
Parliament: Trade Bill 2017-2019:
https://services.parliament.uk/bills/2017-19/trade.html
[5] 38 Degrees members have been drawing up a people-powered vision for what trade should look like after Brexit. Together we're building a big, bold, positive vision that millions of us can support. Over 8 million votes have been cast on dozens of different ideas – and our plan is coming together. You can see the results so far below:
38 Degrees: DIY Brexit:
http://diybrexit.38degrees.org.uk
[6] One of the new trade deals the government is thinking of joining is the Trans Pacific-Partnership (TPP):
BBC News: TPP: Could UK really join Pacific trade group?:
https://www.bbc.co.uk/news/business-42549541
Financial Times: UK looks to join Pacific trade group after Brexit (paywall):
https://www.ft.com/content/73943036-efa9-11e7-b220-857e26d1aca4
Below are some examples of what has been revealed about the TPP deal for countries like Australia:
The Guardian: TPP's clauses that let Australia be sued are weapons of legal destruction, says lawyer:
https://www.theguardian.com/business/2015/nov/10/tpps-clauses-that-let-australia-be-sued-are-weapons-of-legal-destruction-says-lawyer
Médecins Sans Frontières: Statement by MSF on the Official Release of the Full Text of the Trans-Pacific Partnership Trade Agreement:
https://www.doctorswithoutborders.org/article/statement-msf-official-release-full-text-trans-pacific-partnership-trade-agreement
Australian Fair Trade and Investment Network: The TPP: devils in the detail:
https://bit.ly/TPP-Devils-in-the-detail
[7] France24: President François Hollande vowed Tuesday to defend French labels such as Champagne or Roquefort cheese in any future US-European Union trade pact:
http://www.france24.com/en/20160531-france-hollande-vows-protect-french-food-drink-labels-us-eu-trade-deal