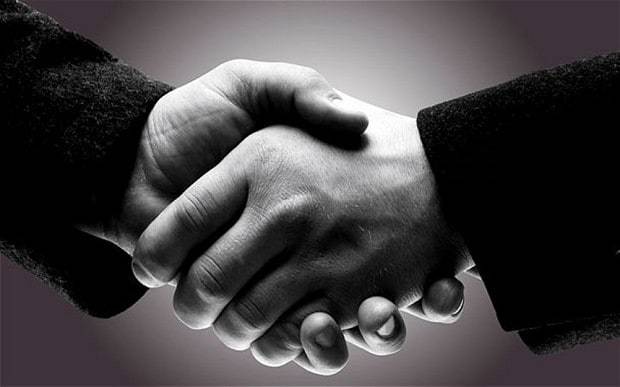 Mar 26th, 2018
Trade Deals
By Becca McCarthy
The next TTIP could be coming sooner than we think. The UK government's just been given the green light to sign trade deals with the rest of the world straight after we Brexit. [1] That means our government could be signing trade deals as soon as March next year.
Bad trade deals threaten our food, environment, and health standards. [2] They could open up our NHS to private companies and give special powers to corporations to sue our government. [3]
But we've got an opportunity to influence them. Soon, MPs will be voting on a law about how we trade after Brexit. They'll decide whether the public and MPs will get a say on trade deals – or whether we'll be shut out. [4]
If we build a massive petition, the public outcry could help convince MPs to vote to give the public and MPs a say on trade deals. Every extra signature shows MPs that the public are against trade deals being done in secret – and reminds them we'll be keeping an eye on how they vote.
Will you join 315,000 others and sign the petition to stop dodgy trade deals being made in secret? It takes 30 seconds to sign.
We've seen the potential threats of bad trade deals in the past. TTIP, the trade deal between the EU and the USA, could have lowered the standards of food on our plates, chipped away at our NHS, and put our democracy at risk. [5] But 38 Degrees members got involved and together we helped put a stop to the plans. [6]
We can do it again. The government's new trade law would give them the power to make trade deals in secret after Brexit. [7] But MPs need to vote on the law first. So if we can convince MPs that trade deals are too important to be done behind closed doors, they can force the government to change their approach to trade deals being done in secret.
Wherever you stand on Brexit, the coming years will be make or break for trade deals. Good trade deals can boost the economy, protect jobs, and give us choice in the shops. But when trade deals are done badly, they can be a disaster. It could mean jobs lost, lower standards for food, and environmental protections thrown out the window.
The first step to making sure the UK signs good trade deals is to make sure that the public and MPs get a say on them.
Notes:
[1] The Times: Britain can sign trade deals while in single market, Brussels rules: [paywall]
https://www.thetimes.co.uk/article/britain-can-sign-trade-deals-while-in-single-market-brussels-rules-grvz62qkv
Daily Mail: Britain will be allowed to strike trade deals as soon as it leaves the EU as David Davis concedes the Brexit transition will end in December 2020:
http://www.dailymail.co.uk/news/article-5503157/UK-free-strike-trade-deals-single-market.html
[2] The Guardian: Trump adviser Ross says UK-US trade deal will mean scrapping EU rules:
https://www.theguardian.com/business/2017/nov/06/trump-ross-says-uk-us-trade-deal-eu-brexit-chlorinated-chicken
[3] This is because of something called "investor-state dispute settlement." It's already part of some trade deals America has with other countries, and when it was proposed as part of negotiations of an earlier trade deal, known as TTIP, leading lawyers warned it could pose a "real and serious risk" to our NHS.
The Guardian: TTIP deal poses 'real and serious risk' to NHS, says leading QC:
https://www.theguardian.com/business/2016/feb/22/ttip-deal-real-serious-risk-nhs-leading-qc
Huffington Post: Why Trade Deals are Privatising Government:
http://www.huffingtonpost.co.uk/ruth-bergan/why-trade-deals-are-priva_b_4239396.html
Full Fact: TTIP and the NHS:
https://fullfact.org/europe/does-ttip-mean-privatisation-nhs/
[4] Parliament.uk: Trade bill:
https://services.parliament.uk/bills/2017-19/trade.html
The Independent: Instead of bringing back control to Parliament from the EU, the Government is plotting another power grab:
http://www.independent.co.uk/voices/brexit-latest-news-eu-trade-bill-deal-liam-fox-sovereign-parliament-power-government-a8147431.html
[5] The Independent: What is TTIP and six reasons why the answer should scare you:
https://www.independent.co.uk/voices/comment/what-is-ttip-and-six-reasons-why-the-answer-should-scare-you-9779688.html
[6] 38 Degrees blog: How 38 Degrees members helped stop TTIP:
https://home.38degrees.org.uk/2016/08/31/38-degrees-members-helped-stop-ttip/?utm_source=&utm_medium=email&utm_campaign=blast2018-03-01
[7] The Independent: Instead of bringing back control to Parliament from the EU, the Government is plotting another power grab:
http://www.independent.co.uk/voices/brexit-latest-news-eu-trade-bill-deal-liam-fox-sovereign-parliament-power-government-a8147431.html