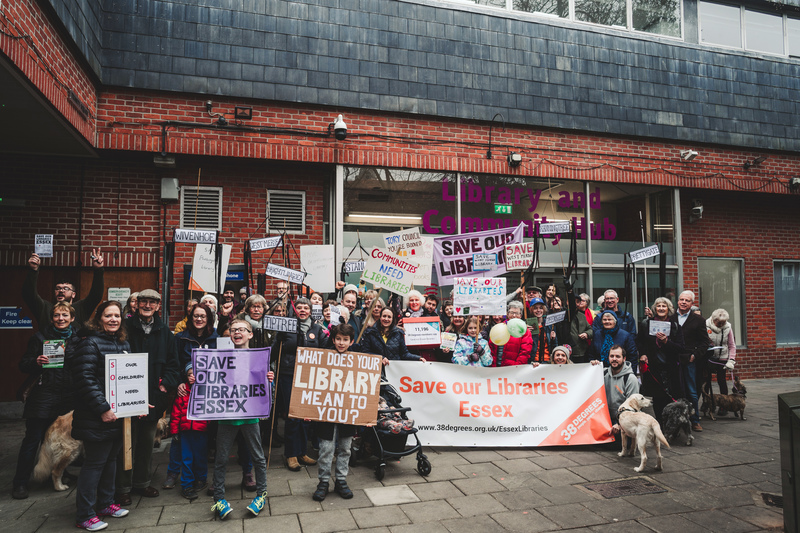 Jul 10th, 2019
Victory: Essex libraries
By Megan Bentall
Essex County Council have today announced that ALL libraries across the county have been saved from closure.
Thanks to campaigners from all over Essex, Bry who started her 38 Degrees petition and over 11,000 people who supported her campaign, County Hall have listened.
Last year, Essex County Council announced plans to close up to 25 libraries.  But after thousands of people signed petitions, went on demos and wrote letters to the head of the Council, they have now dramatically u-turned on their cost-cutting plans.
"The people of Essex have at last been listened to and achieved their aims to keep their libraries open. Libraries are an integral part of all communities – indeed "the Heart of the Community" as it says on my library card." 
Bry, petition starter