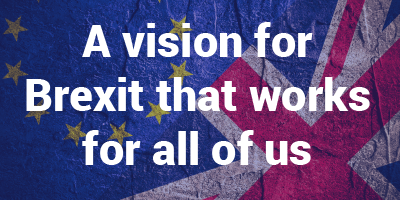 Jan 19th, 2017
Brexit Immigration Survey
By Nicole G
The UK's immigration system is likely to change because of Brexit. This week we have an opportunity to influence what a new immigration system should look like.
An influential group of MPs are asking for ideas, to help them cut through the controversy around immigration and make a plan. What they say will have a big impact on what the government does.
Whether we voted Leave, Remain or didn't vote at all, this is a chance to find common ground for an approach that's fair to everyone. There are millions of us receiving this email. If each of us gives our opinions, it will be hard for MPs to ignore.
The deadline is this weekend. So, will you take a short survey now to have your say on immigration? It will only take 5 minutes.
For too long debate about immigration has been dominated by negative voices. It's been divisive, and it's not getting us anywhere. Together we can speak up for a future we want to see: a positive, hopeful version of Brexit that works for everyone.
38 Degrees brings together people who share a desire for a fairer UK, from all across the country and all walks of life. So when we work together, we can find solutions which work for all of us. Your answers to this immigration survey will go to the Home Affairs Select Committee in parliament.
We've had a big impact on committees of MPs like this in the past. Last November, over 300,000 of us filled in a survey like this one on how to protect our parks. The MPs who read it were so impressed that they invited five of our members to their next meeting – and we're now making progress towards new laws to keep local parks open.