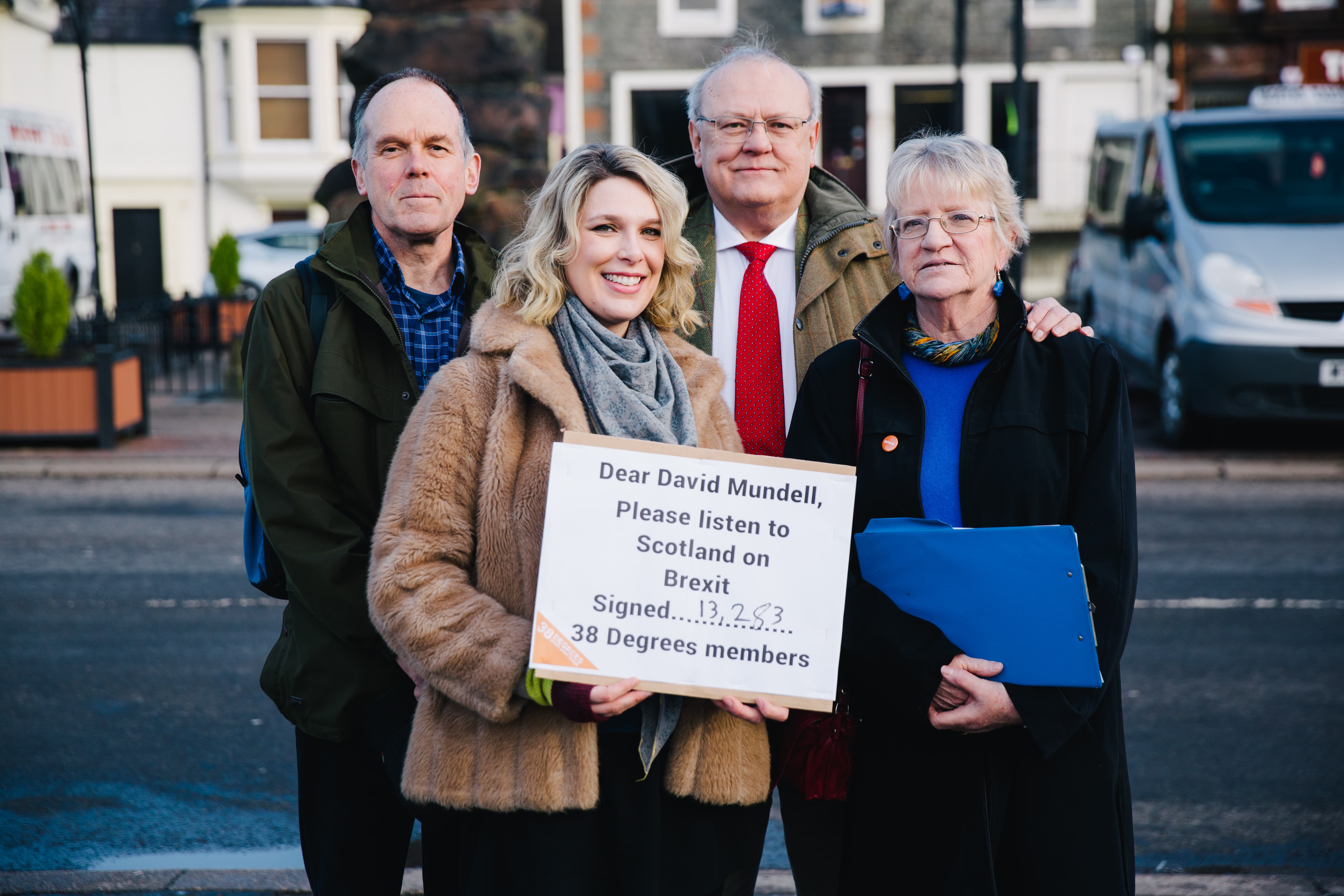 Feb 3rd, 2017
Update: Listen to Scotland on Brexit
By Nicole G
Last week, 38 Degrees members Jenny, Robert, Lance and Alex met with David Mundell, the UK government's Secretary for Scotland. They delivered a petition signed by more than 13,000 people, asking him to give Scotland a say on Brexit. It went straight into the hands of the politician responsible for Scotland. And he had no choice but to take notice!
Together, we're making sure that our message – that we want a Brexit that works for all of us – is heard by politicians. Since launching the DIY Brexit plan, hundreds of 38 Degrees members like you all across the country and counting are meeting with their MPs to chat Brexit.
Here's a picture of the members just before they met David Mundell last week with the petition – 13,283 people telling him to listen to Scotland on Brexit.
We're making a mark, and 38 Degrees members are being heard at the highest levels of government. But there are still so many unanswered questions, especially for us here in Scotland.
Last week's meeting was positive, but there's so much more to do together to make sure we get a Brexit that works for Scotland. Do you have any ideas for what we should do together next to make our voices heard? Email us if you do!