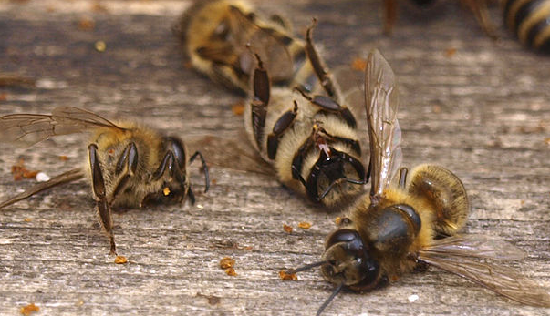 Mar 27th, 2017
Keep the ban on bee-killing pesticides
By Rachel Whalley
Our bees are in danger. Powerful lobbyists want to spread toxic pesticides that kill bees all over our fields this summer. These pesticides are so deadly that there's a ban on using them – so the lobbyists must convince the Environment Secretary Andrea Leadsom to lift the ban.
Andrea Leadsom is fairly new to the job – and this is the first time she's had the fate of our bees in her hands. But so far, the only people she's heard from are lobbyists. Together, we can change that. A huge petition, delivered straight to her, would prove that the public expect her to protect our bees – and keep the ban in place.    
Please can you sign the petition right now and demand that the ban on bee-killing pesticides stays in place? It takes less than a minute to add your name:
Bees pollinate three quarters of the world's crops – apples, strawberries, onions, carrots and many many more of our fruit and veg. We wouldn't last long without them. But the pesticides, called neonicotinoids, are lethal – and they scramble their memories, and damage their navigation leaving them lost and confused.
Together, we have a record to be proud of when it comes to protecting our bees. When the same lobbyists tried to get toxic pesticides on our fields last year, hundreds of thousands of us signed a huge petition, emailed our MPs and chipped in for research that proved the pesticides are lethal. And we kept the ban in place.
One of us alone against lobbyists and chemical companies can't do much – but together we're powerful, and our victory last year proves it. So will you sign the petition now and tell Andrea Leadsom: I'm standing up for Britain's bees, will you join me?