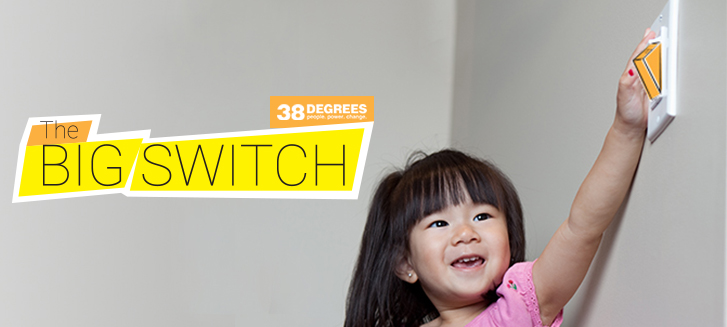 Apr 27th, 2017
How easy was switching your energy provider?
By Rachel Whalley
In the 38 Degrees office we wanted to check in on how your switch went, and what your experience of switching with 38 Degrees was like. Your feedback will help us improve the next time 38 Degrees members switch together.
So please can you fill out a quick survey to share your thoughts on your switch? It'll only take about 5 minutes to fill out. Here's the first question to get you started:
How easy was switching your energy provider through 38 Degrees?
3 – Neither difficult nor easy
Switching gas and electricity companies is a really powerful way to create change. In the past two years, more than 45,000 38 Degrees members have made the switch. Together, we've moved £42 million away from the big energy companies, and saved money while we're at it!
38 Degrees is hoping to do more switches in the future. But they'll only work if switches are a smooth process that people are happy to take part in. So could you let me know how you found the experience? I'd love to hear your thoughts or if there's anything we can help you with.