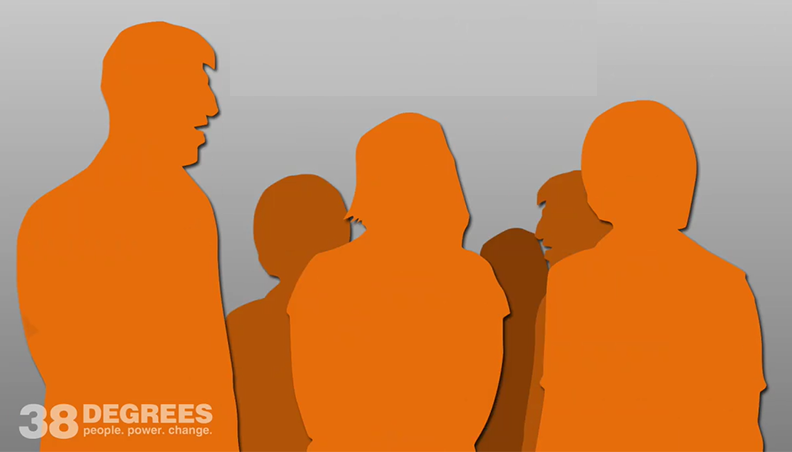 May 17th, 2017
Young peoples vote
By Rachel Whalley
Is this the worst thing about the upcoming general election? The government has changed the system for registering people to vote, so the number of 18 year olds registered to vote has plummeted.
25% fewer school-leavers are registered to vote than 3 years ago. Unless we do something, that means thousands of young people who won't get a say. And more encouragement for politicians who say that when it comes to elections, young people just don't matter.
Time is running out, but chances are you know young people who aren't registered to vote – so you've still got a few days left to encourage them. Registration closes at midnight on Monday.
Please tell them to get a move on, though! The deadline is midnight on Monday.
There are so many reasons why it's important to encourage more young people to vote. Here are just a few – but you can probably add your own!
Unless younger people vote, politicians think they can ignore them. That makes it more likely the government will let younger people down. Worried whether you'll ever be able to afford your own home? Scared about student debt? Wish you didn't have to work on a zero hours contract? More young people voting won't fix it overnight, but it's a start.
Huge decisions will be taken in the next five years, including how Brexit works. Young people will live with these decisions for the longest. So they've got more reason than most to vote for a say in how they get taken.
Voting – or not voting – is a habit. When young people miss their first chances to take part in democracy, they are less likely to take part later in life as well. That's dangerous for the future of democracy, and means other people will take the decisions that matter to you.
Let's make sure everyone we know gets registered to vote and has the opportunity to take part in democracy.
They can register to vote online, from their phone or computer. It takes under five minutes, and you start by clicking this link: