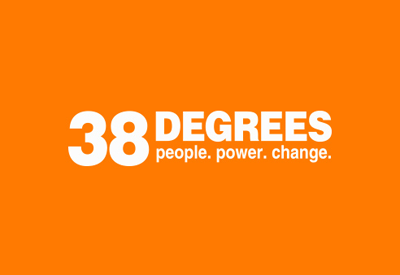 Jun 12th, 2017
Brexit: A call for a cross-party negotiation committee
By Katie Edwards
The government's looking shaky and Brexit negotiations are starting in just 7 days. Theresa May will be trying to make a deal with EU leaders without a clear election victory to strengthen her hand.
No single vision for Britain's future won in the election. So no single vision should dominate at the negotiating table with the EU. That's why 38 Degrees member Susan set up a petition calling for a cross-party group of MPs to represent us at the Brexit negotiations.
The election result has shown that when we use our voices together we can shake up the whole country. And the newly-elected MPs know it. So if thousands of us join Susan now and demand a Brexit negotiating team that represents us all, it could push new MPs to start demanding the same.
So if you believe we all have a stake in Brexit, will you sign Susan's petition now? It only takes a minute.
EU representatives have already said that Britain's looking weak. Leaving it to one party to negotiate when their authority has been undermined, isn't a good idea. If we show up in 7 days time at the negotiating table with a Brexit team that speaks for the whole country, they'll be ready to listen to our priorities.
38 Degrees is made up of many different people: some of us voted for the Conservatives last Thursday, others for Labour, and some of us didn't vote at all. But what brings us together is believing that democracy works best when we all have our say. Often we join forces to stop politicians from doing something we disagree with. Today, we can go further. Together we can be on the front foot and demand a Brexit negotiation that works for all of us.
There's not long left. Brexit negotiations start in just 7 days.