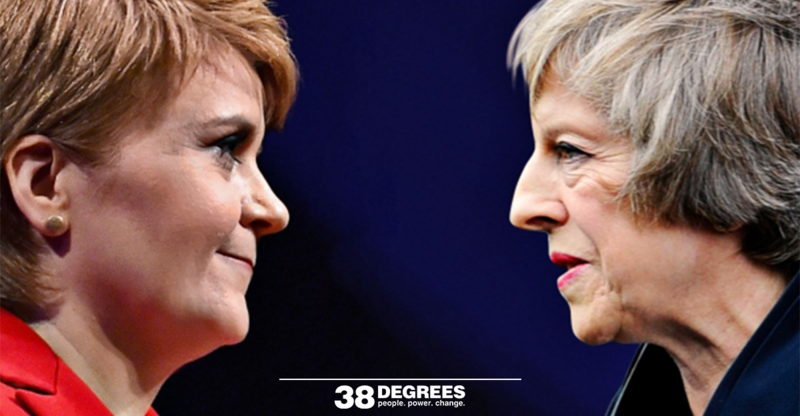 Oct 8th, 2017
Devolved Powers Petition
By Becca McCarthy
After Brexit, the UK government wants to take control over key decisions that affect Scotland – from who can fish in our waters, to the rules that protect our environment.
It's been called a power-grab, and it's controversial.  The UK and Scottish governments are still locked in discussions about who controls what after Brexit. So for the next few weeks, the decision's still in the balance
Right now, our voices are missing from the debate. A huge petition, demanding that important decisions that affect our lives should be made in Scotland, would pile on the pressure and make headlines. It could force the UK government to back down.
Negotiations will kick off again soon – so we haven't got long. Can you sign the petition right now? It takes less than 30 seconds:
Right now, key powers over what happens with fishing, farming and the environment in Scotland sit with the European Union. They affect the future of fishing villages like Fraserburgh and farms in Perthshire. When we Brexit, those decisions could go to the Scottish Parliament – or they could be sent down to London.
Nearly 20 years ago, Scotland took control over crucial decisions that affect the lives of Scottish people.  Politicians from all parties agree that devolution has been a great success. And when we Brexit, there's an opportunity to build on that. But if the UK government's power-grab goes ahead, it will be a step backwards for democracy in Scotland.