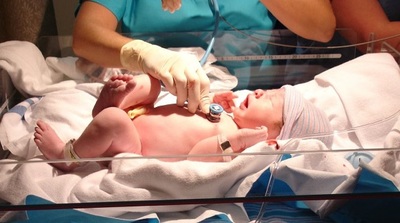 Nov 23rd, 2017
Scottish tax reform
By Becca McCarthy
Tax reforms could be a game changer. [1] They'd mean more money for schools, emergency services, hospitals, roads, you name it. That's why 38 Degrees members voted to campaign for fairer tax – now we need to work together to make it a reality. [2]
For these changes to pass we need to get enough MSPs to vote for them. [3] Politicians who oppose fairer taxes are already speaking out against them. [4] It's up to us to convince enough MSPs the public wants a new, fairer tax system. We have to move quickly to drown out all those who want the richest to get away with paying less than their fair share.
A huge petition will show MSPs that Scottish people want a new tax system to invest in Scotland's future – with gradual increases in tax for those who can most afford it, and tax cuts for the lowest-earners.
Will you sign the petition now, calling on all MSPs to be ambitious and fair with tax? Use the button below to sign.
Changing Scotland's taxes, in the right way, can be good for all of us. An extra £200 million (or more!) could save local GPs under threat of closure, pay for more books and equipment in classrooms, and fund Scotland's homeless shelters.
38 Degrees-ers have already played a huge role in shaping these ambitious plans. When Nicola Sturgeon first said she was considering a new approach on tax, 20,000 of us signed an open letter asking her to be bold. [5] Since then we've voted on what we want a new tax system to look like, and we've chipped in to help make it a reality. [6]
Now we need to make sure our voices are heard. A huge petition is the first step in showing our MSPs that the public want them to be bold on tax. It'll show MSPs how many of their voters want them to support a new tax system. Then we'll get our campaign into papers across Scotland. And we can make sure MSPs see opinion polling – paid for by 38 Degrees members – that shows the public want a new tax system.
NOTES:
[1] BBC: Nicola Sturgeon sets out Scottish income tax options:
https://www.bbc.co.uk/news/uk-scotland-scotland-politics-41836638
Scottish Government: The Role of Income Tax in Scotland's Budget:
http://www.gov.scot/Resource/0052/00527052.pdf
[2] 38 Degrees: How have you voted on Scottish tax reforms?:
https://home.38degrees.org.uk/2017/11/10/voted-scottish-tax-reforms/
38 Degrees: Are you on board?:
https://home.38degrees.org.uk/2017/11/13/are-you-on-board/
[3] At the start of the month First Minister Nicola Sturgeon set out a series of options for a new tax system in Scotland. 38 Degrees members voted on which options they preferred, and followed that up with voting on a set of principles we should push to be included in a new tax system. 90% agreed that a 38 Degrees campaign on tax in Scotland should: 1. Be ambitious – raise at least £200 million more to invest in Scotland's future 2. Be fair – make sure the richest contribute the most, and reduce taxes for the poorest.
[4] The Sunday Post: How much and why? Questions over whether raised taxes will result in better services:
https://www.sundaypost.com/fp/experts-question-if-rise-will-secure-better-serviceshow-much-and-why/
[5]  38 Degrees: Nicola Sturgeon: be bold on tax for Scotland:
https://bit.ly/nicolopenlett
[6] See note 2