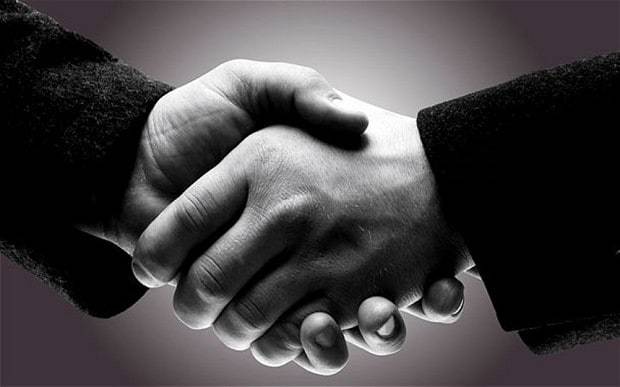 Jan 3rd, 2018
Trade deals in secret?
By Becca McCarthy
The food you eat. The place you work. The medicine you take when you're ill. All of these depend on trade. Do you trust the government to negotiate our future trade deals in secret? Right now, that's the plan. [1]
The government's proposals mean that we are locked out of having a say in the future of trade. MPs would have no chance to properly examine or vote on future trade rules. [2] Poor rules could put chlorinated chicken on our shop shelves or mean harmful chemicals are sprayed on our crop fields. [3] And we couldn't stop them.
But it doesn't have to be this way. Just last week the government was forced to back down on passing new laws in secret after Brexit. [4] That means a huge wave of public pressure could force them to change their mind on trade too.
If you think the public should have a say in trade deals that affect all of us, please sign the petition now:
Trade deals really matter: good ones can boost the economy, create jobs, and improve opportunities for all of us.
But when trade deals are done badly, they're a disaster. If big business and shadowy corporate lobbyists get their way, workers' rights could be torn up, jobs shifted abroad, and safety standards ignored. [5]
Together we've made the government back down before. When they proposed using so-called Henry VIII powers to pass new legislation after Brexit in secret, hundreds of thousands of us spoke out – and they buckled. [6] Now Parliament will get to vote on our laws after Brexit. If we come together again now, we can have a say on our future trade deals too.
The government proposed the Trade Bill in November, and MPs will get a chance to vote on it early next year. That means that if hundreds of thousands of us can pile the pressure on now, we can make sure that the government knows that there's huge public outcry. It could be enough to force them to back down before it's too late. [7]
Notes:
[1] City AM: Trade bill unveiled in first move by government to prevent cliff edge for exporters:
http://www.cityam.com/275347/trade-bill-unveiled-first-move-government-prevent-cliff
Global Justice Now: How Liam Fox read sixty thousand comments on the trade consultation in a few hours:
http://www.globaljustice.org.uk/blog/2017/nov/22/how-liam-fox-read-60000-comments-trade-consultation-few-hours 
[2] Trade Bill 2017-19:
https://services.parliament.uk/bills/2017-19/trade.html
[3] (Paywall) The Telegraph: Concerns over chlorine-washed chicken could delay US trade deal, says Michael Gove:
http://www.telegraph.co.uk/news/2017/09/14/concerns-chlorine-washed-chicken-could-delay-us-trade-deal-says/
(Paywall) BusinessGreen: Green Brexit push set to continue despite amendments defeat:
https://www.businessgreen.com/bg/analysis/3021199/green-brexit-push-continues-despite-amendments-defeat
The Guardian: Media is 'obsessed' with chlorine washed chicken says Liam Fox:
https://www.theguardian.com/politics/2017/jul/24/us-chlorinated-chicken-not-ruled-out-by-no-10-in-pursuit-of-trade-deals
[4] The BBC: Brexit bill: Government loses key vote after Tory rebellion:
http://www.bbc.co.uk/news/uk-politics-42346192
[5] See note [2]
[6]The Independent: Government defeated in key Brexit vote:
http://www.independent.co.uk/news/uk/politics/brexit-live-updates-theresa-may-eu-withdrawal-bill-tory-rebels-pmqs-latest-news-jeremy-corbyn-votes-a8106971.html
38 Degrees: Give the public and parliament more say on new laws:
https://speakout.38degrees.org.uk/campaigns/1979